Tigerbalm
By: Dream Chimney
Thanks for taking the time out to talk. Where are you today and what are you up to?
I'm working at my home studio today in Hackney. My morning consisted of Kundalini yoga and a walk in nature with Forest my cockapoo. I try to practice mindfulness in the mornings...now i'm listening through some new music from Super Yamba Band; they've asked me to remix one of their new tracks with Ubiquity Records!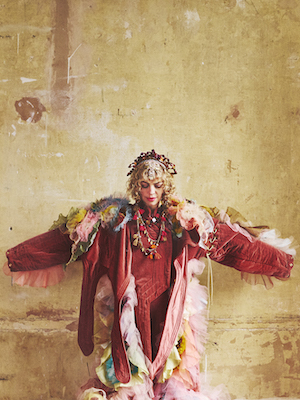 Where are you from originally Rose and where are you based now days?
I was born in South London, Brixton then moved to Groombridge area in the countryside (Kent). I'm now based between Victoria Park (London) & Margate (Kent).
What was it like growing up where you were, paint us a little picture?
I remember running around Brixton Lido, my parents were quite social so there were always lots of people and music around. I always loved dressing up, dancing and painting for hours. I also loved the outdoors and nature. I have a strong memory of trying to catch bumble bees by trapping them in fox gloves (that ended after i was stung quite badly)
How old were you when you first started to dabble with sound?
I was always obsessed with music, movement, sound and emotions. After finishing my degree in Psychology and Neuroscience, I got a job as a music and events manager at the W Hotel, started to learn to DJ and book artists etc. My production started in my late 20's when I left that job...
Who were your influences with music as a kid?
My earliest memory is when i must have been 4/5years old skipping around my grandparents house while they played records in Forest Hill before we relocated to Kent. I was obsessed with records and so was my Oma (German grandmother). My Oma was very musical singing opera & performing. She has quite a unique collection of classical, German, and obscure music...
My music influences were/ still are constantly changing but when i was a kid i started off on classical, 50's & 60's folk and rock like The Beatles, The Stranglers, The Doors etc and my taste developed onto funk, soul, world music, Reggae. I loved 80's music...Of course I loved Madonna too.
My parents had this huge collection and loved/ still love Afro Latin music, Afro Disco, Reggae, Funk, Salsa, Disco and rare groove. They used to listen to a lot of Pirate Radio in London so I was heavily dosed with a global eclectic mix of music from an early age. IE. Eddy Grant, Manu Dibango, Brass Construction, Level 42, Stevie Wonder, Funkadelic etc. I guess I picked up their passion...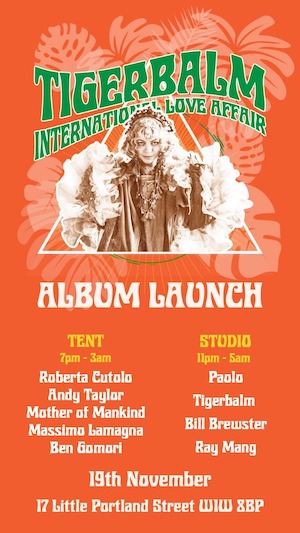 Were you into records when you were a teen? What were the first records that you bought do you recall?
Not in my teens. I had a huge CD collection and Walkman (SO retro now!). I grew up with records around me though.
My first ever record purchase was in Kerala in India. I got about ten 7 inch Indian records with a vintage record player which I still have today. The record player is built into a suitcase so you can take it out and about; you have to wind it up manually!
I only got myself some 1210's in my late 20's when I decided to go through my parents collection. I took ownership and insisted they get played out and about. It took me years to listen through them all. I still play a lot of them now. My first 12 inch purchases were mainly Italo Disco & Nu Wave like Charlie- Spacer Women & Walking In The Neon - Peter Richards. I loved cosmic disco obsessively for a while.
When did you first start to DJ, and what made get into it?
I got myself some CDJ's at university so practiced at home / house parties. I used to love dancing and clubbing and would always imagine what I would play next if i was behind the booth..
Where were the first places you played?
Momo's and then The Experimental Cocktail Club (Paris, Chinatown & Ibiza)
Were many girls Djing at that time? Did you find hard to get gigs?
There were some indeed but nothing like now. I found most places wanted female DJ's and some were doing female - only
When did you first make a move into production?
I started making Nu Disco tracks in my mid 20's then met Izaak the other half of Earthboogie. We evolved together musically and made an array of EP'S, Singles and our Human Call LP which came out on Leng Records. I then started to work on my new solo ventures as Tigerbalm
Where was your studio? What kind of kit were you working on in the early days?
Izaak runs East London Audio and has an incredible ear and eye for vintage audio. We co-owned a custom made sound system which is now installed at The Lot in Hackney Wick. We worked with Nina Miranda, some session musicians (Jansen Santana on Brazilian percussion), took samples and used our deep mind synth!
What was your first release and on what label?
My first Tigerbalm release was myEllo Koko singlewith Leng Records in 2019. I was fortunate to have Flamingo Pier &JKRIV remix this single!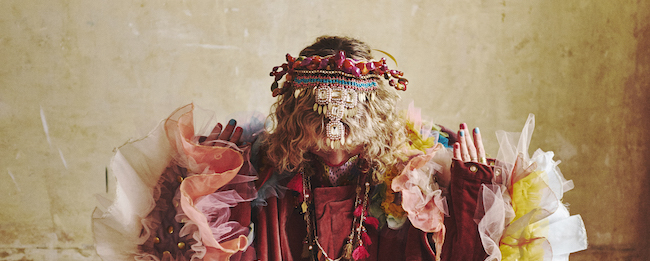 Tell us about your time as Earthboogie? How would you describe the sounds that you made?
Earthboogie was an era for sure. We always used to get described as cosmic, tribal and terrestrial...
We had a custom made sound system and crazy warehouse parties where we lived in Limehouse. We played some amazing gigs and toured about. Izaak and I fused our love for cosmic dance music, Italo Disco, Techno and world music. Earthboogie was the result two personalities coming together musically.
The album came out on Leng. What was it like working with those guys?
Simon from Leng Records is an incredible human, he supported me and taught me lots while supporting my debut releases. He introduced some great remixers (Gerd Janson, Ali Kuru, Pete Herbert) for the album and I love Leng's sound and artistic direction. He now runs an incredible audiophile spot in Leyton called Filly Brook where I've played vinyl a few times this summer.
Where is your studio today? What's the most impressive thing about it?
I mainly work on the go then book in time to develop my ideas at Fish Tank Studio in Hackney Wick. It's an analogue equipped music studio with lots of goodies to choose from like a Moogerfooger, Waldorf & Juno synthesisers. I prefer to have access to lots of kit away from home so I can get into the zone and be more effective
If you had to define your sound, what words would you use?
Tribal, Rhythmic, Uplifting, Bright, Earthy, Hypnotic
What is the inspiration for this unique sound?
I'm really passionate about multiculturalism and inclusion so the Tigerbalm sound is always going to have an element of world dance in the melting pot...
Tell us about your travels?
Travels are really important for me. They are an opportunity for me to learn and experience something new; be it emotion or music. My new album; International Love Affair is like a musical diary containing music I made during trips to Bali, New Zealand, Morocco, Brazil and Berlin.
How do you tend to start the process of making a track. What's the first step for you?
I start by visualizing where I want to play the track. I imagine myself in the environment, for example: sitting watching the sunset at a beach club, dancing outdoors at a festival or for an emotive moment I want to tap into. I then start developing the frame of a track before reaching out to session musicians to add vocals, percussion etc. My music is also a personal response to the musical cultures of places I've visited.
Have you worked with others in the studio on the production of this new work?
I worked remotely with all the session musicians and singers for my new album. It was finished during the pandemic. For example: Kete was an instrumental track which was finished in my eye but I met Joy Tyson who I sent the track to vibe with; She recorded her vocals in Berlin then emailed them back; ta da! They were so amazing that I reworked the track to feature her. This was also the case with Tokyo Business...everything is always quiet organic...
How did you hook up with Ubiquity?
I've been a fan for a while and reached out with my new album when it was finished. I loved theirBosq - Love and Resistance album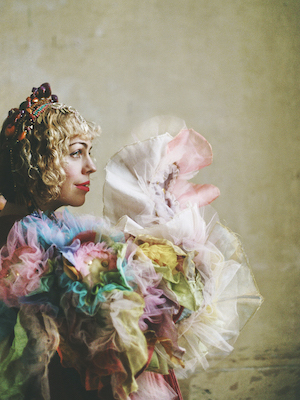 Does the album have a concept or a story to it?
The name describes the story really; International Love Affair. It's the diary of my musical experiences through travel from 2018-2021. Waiheke & Cosmic Camel were started in New Zealand, La Brisa & Kete in Bali, Riad de Lister & Bahia Escapista in Brazil/Morocco and then Tokyo Business & Cocktail d'amore are dedicated to Berlin. I went to the cocktail d'amore party which was incredible.
What was the first track that you completed?
Waiheke & Cosmic Camel
You have some awesome collaborators on board this project. Tell us about Joy Tyson and her involvement.
I was on a spiritual cooking course in Bali; the people clocked on I was a music producer and asked to hear my music so i played some of my previous Earthboogie music. One of the girls there was very taken and said my music reminded her of Farafi this band in Berlin. So i checked then out. Joy Tyson is one half of Farafi and like me was venturing onto a new solo journey as Joy Tyson and another alias Snake Milk. She extremely driven and dedicated. We started working together from then onwards. I have a release featuring Farafi with Razor n Tape 2023
A wide collection of remixers on the lead EP's. Some might say that's a hell of a lot of remixes. What is your rational for so many big hitters? Remix's are really exciting for me; letting someone else transform your work- it's one of my fave parts of the process; learning to let go. I wanted to take each single into different genre's/ vibes where possible. International Love Affair comes with all the original tracks, and it packs a punch. Love to know a little more about 'Tokyo Business' as for me it's the pick of the pack. Ahhh yes; That tune i made after a crazy 72 hour rave in Berlin. It was originally called 72 hours in Berlin but then Joy Tyson recorded onto this track so it was renamed and took on a new form.
What's coming next for TigerBalm?
There will be a remix LP in April 2023 featuring Session Victim, Emperor Machine, Trepando, Mystic Jungle, Daniele Baldelli, Mushrooms Project and more May 2023 I have an EP out with NYC label; Razor N Tape. It's a tropical disco & afro disco release featuring Farafi & Les Amazone's d'Afrique. There are remix's from Elado & Voilaaa. I am MEGA excited for this to come out! Hold tight!
Are there any gigs that you want to drop here?
Album launch is 19th Nov at the Studio at Little Portland Street
Wishing you the best with this killer album. Thank you for your time.
Dream Chimney Mix of the Week #454: Tigerbalm