Super Yamba Band
By: Dream Chimney
The following interview was conducted in March 2023
Super Yamba Band are an afro-funk, afrobeat, psychedelic collective The talented group pf musicians bonded over a shared love of African beats and rare pressings. We talk to them ahead of their next release entitled 'Last Leap'. On this forthcoming five-track Super Yamba Band dig into their archives and share a daring take on instrumental afrobeat originally recorded in 2014.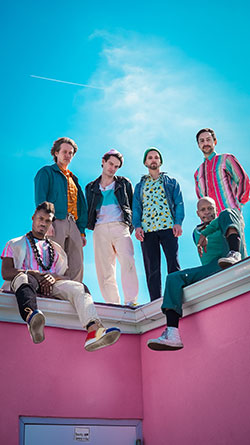 Super Yamba Band is pretty spectacular name. You just know it is going to be vibrant. Where does the inspiration for the name come from exactly?
It's inspired by the great West African bands from the 70s and 80s like Super Djata Band from Mali, Le Super Etoile de Dakar from Senegal and Super Rail Band from Mail.
How long has SYB been going?
We formed the band in 2014 so 9 years!
Who were the original members?
Pretty much the same guys that are in the band now including myself, Walter Fancourt, Sean Smith, Evan Frierson and Prince Amu. We did have some help from honorary members and great friends Seth Barden, Daniel Sheffield, Nils Nusens, Marcus Farrar and others.
Who are the members of Super Yamba today?
Walter Fancourt (sax/keys), Sean Smith (trumpet/keys), Eric Burns (guitar), Prince Amu (bass), Evan Frierson (percussion) and Joseph Yount (drums).
Take us through the parts of the band?
What are the instrumentation elements of your ensemble? Pretty much what I just mentioned but it's worth noting that our percussionist Evan Frierson is featured on the tama (talking drum) from Senegal and the candombe drums from Uruguay.
How would you best describe your musical message and mission?
Our mission is to bring joy into the world by making people smile and dance. We want our audiences and listeners to be moved by an original sound that's rooted in West African funk and American jazz but is uniquely Super Yamba.
Afrobeat although extremely alive at this moment on the global scene, when you came together, the vibe was more niche. What drew you all together?
We got linked up with our good friend Mamadou Mbenge, an amazing talking drum master from Senegal, around 2010 or 2011 and learned his songs which are based on tradition roots rhythms and drum breaks from Senegal. We hit it off with Mamadou and performed in two different bands with him. From there we would end getting opportunities up open for bands like Seun Kati & Egypt 80, Antibalas and others and started incorporating more and more afrobeat into our sound.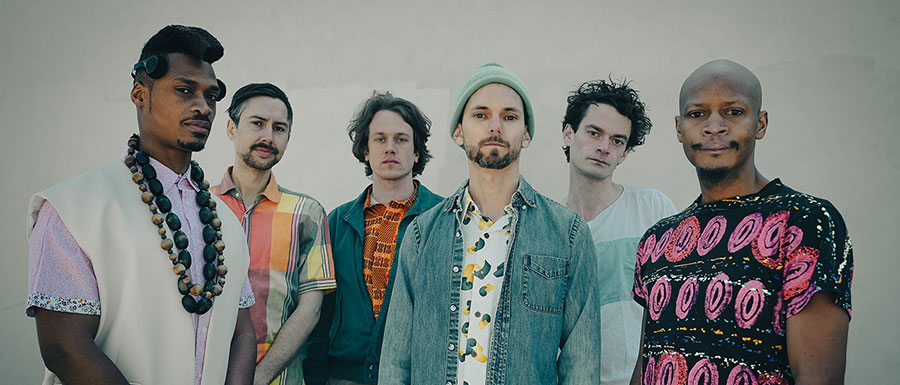 When was the moment that things started to break for you as a band?
The band took off pretty quickly in New York and things seemed to fall into place naturally for us. We started by performing in the African dance clubs in Harlem and at DIY loft parties (often thrown by ourselves) in Brooklyn. We never had trouble getting people to dance and our shows always felt like a fun dance party. We began touring pretty quickly and about a year later we met our frontman Kaleta (former guitarist for Fela Kuti and King Sunny Ade) and then things really took off.
Where are you all based exactly?
Brooklyn
Is there a local venue that you play at regularly?
We play regularly at two different jazz/world music clubs in Brooklyn called Barbès and Lunatico. We've also performed all over New York City at so many different venues and festivals including the Apollo Theatre and Afropunk Festival.
Is it the case that you all create together or does someone take the lead when writing a song?
We always arrange our tunes as a band. It's common for one of us to bring an idea to the table or even a pretty complete song but it's always a collaborative effort to bring the song to life.
Do you feel that as a band you have a kind of telepathy?
Definitely.
How often do you all practice together?
Is there a dedicated studio? We do have a dedicated studio which is nice. We get together pretty often. Usually to prep for a tour or a big show or to write together.

When was your last live gig?
Two days ago! Performing in Brooklyn as Mamadou Mbenge's backing band. That project is called Mamadou's Fantastic Band. Keep an eye out for a release from that project!
When were you all last on tour and where did you play?
The last run we did was a short tour of the northeast in January but we're actually hitting the road this week with stops in Philadelphia and Washington D.C plus a big show in Brooklyn.
Live performances or studio recording?
Both!
How many releases have you had since SYB has been together?
I think about 5 or 6 including singles.
What do you think has been your most notable release to date?
Definitely our album with Kaleta titled Mèdaho.
Tell us how you hooked up with Ubiquity Records?
Ubiquity was already very familiar with Kaleta because they put out several of the early Bosq records that Kaleta is featured on. When we sent them Mèdaho they were excited to hear us doing the vintage psychedelic Afro-Funk styles with Kaleta.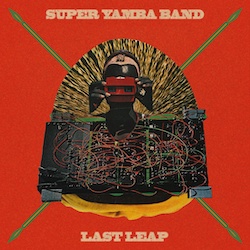 Your 'Last Leap EP' is from your nascent years.Tell us about the Last Leap Sessions back in the day and how things were for you then?
Yes, these recordings come from the early days of the band. We quickly started playing a lot of show in New York and knew we needed to get in the studio. We were feeling very inspired. We knew that we had a unique sound and that this would be an opportunity to show what we could do creatively in the studio. We worked with our good friend, engineer, and guitarist Ian Hersey at his studio in Brooklyn called Carefree Studios. Ian is an extremely talented engineer and we trusted him to help us achieve the right sounds. Ian even ended up playing tenor guitar on one of the songs—the opening tracked titled 'Yetunde'.
Why did it take you so long to release these tracks?
Well the music business is tricky and we didn't have a label yet when we recorded these tracks. We were very much just getting started in terms of figuring out how all of that works.
What else are you working on that you'd like to share?
We just recorded some tracks with the side project I mentioned before called Mamadou's Fantastic Band.
Do you have some gigs dates you want to drop here?
We just announced a spring tour of the Southeast! You can find all of the dates on our websitewww.superyambaband.com