Session Victim
By: Dream Chimney
Session Victim are back on their home from home label, Delusions of Grandeur with their latest offering, the Intangibles EP. The German duo show absolutely no signs of slowing down continuing to impress with their unique sound combination of organic live elements, floor-filling beats, and their deeply musical approach. On the eve of the release, we ask Hauke Freer and Matthias Reiling to take us though some albums that have shaped their taste and hit the sweet spot with them over the years.
The first three selections are by Hauke, Matthias brings up the final three solid gold albums...
5 Inspirational Albums
Express Rising - Express Rising
Picked this up at Revolve Records in Sydney, more than 10 years ago. I wished DJ Shadow would have continued on this musical path. Dante Carfaga's instrumental hip hop definitely stood the test of time. Eventually he moved on sound wise and newer Express Rising material sounds like a band, which in this case I continue to enjoy. GEM!
(Metalheadz) Various - Platinum Breakz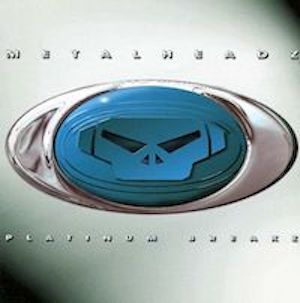 My Brother introduced me to DnB when I was 15. I started taping every drum and bass disc they offered at the CD rental place. Listening to this compilation, I was certain that this must be the coolest and most futuristic sound ever. A few months later, on a school trip to Bath in the UK, me and a friend snuck out at night and went to the local club. When I stepped in the door J Majik's -Your Sound" was playing - mind blown!
Jeru The Damaja - Wrath of the Math
One of my favourite golden era hip hop LPs. Reduced hard hitting beats of the finest order by Premier combined with the lyrical skills of Jeru. A perfect match of two musicians at the height of their game and a great example of how much atmosphere can be created with just the barely needed ingredients. Listening to this now, I cannot help but feel sorry for what most of hip hop turned into. Being eloquent and smart on the mic was considered cool. Bring it back please!
Bo Hansson - Sagan Om Ringen (Music Inspired by Lord Of The Rings)
Just as the book Lord of The Rings blew me away when I read it at the age of 13, this is one of the albums I keep coming back to again and again, year after year and it never ceases to amaze me. Somebody once said to me that it sounds like The Doors without Morrison and I love The Doors, but to me it feels simpler, narrower and in a way more condensed and atmospherically thick than any Doors album. A true masterpiece if I ever heard one.
Sole - Selling Live Water
I have been a huge Hip Hop fan ever since I first got my hands on Cypress Hill's Black Sunday in 1994. I really fell in love with Gangstarr, Pete Rock, Mobb Deep, Paris, Hieroglyphics and stuff like that - but solely as a fan and listener. In the early 2000s I started to discover the whole Indie Rap movement and suddenly I could personally relate to this music in a way I never did before, it really felt like I could be an active part of this, and it would make sense. I could have chosen from a handful of records now, but this second album by the Anticon founder Sole resonated especially strongly with me - the poetry but the beats just as much - and it really made me want to work on my sequencer skills.
Portishead - Portishead
I like to think that I don't have a favourite band - and then I remember Portishead. I love all of their 3 albums as well as their insanely great Live in Rosewood NYC but the second, self-titled long player is the one I am truly obsessed with. The mixture between top notch live instrumentation, brilliant sampling and hauntingly beautiful songwriting is second to none, and I'm not open to debate this. I would be an entirely different musician without this album, maybe I would not even be a musician at all.
Session Victim - The Intangibles EP is available March 31st on Delusions Of Grandeur