The following interview was conducted via email in October 2005
Q: Were you first a DJ or a producer?
A: I started dj'ing first. Around the age of 9-10 (84-85)I got into hip hop and electro so I made my own set up at home with two different beltdriven turntables(without pitch) and a tapeplayer for playing my own pausebutton-edits. Around 92 I took a left turn and started to play in different bands but at the end of 94/early 95 some friends of mine started a club and asked me if I wanted to be their resident dj. I hadn't dj'ed for a long time but I had a big and diverse record collection so that put me back onto the horse ;)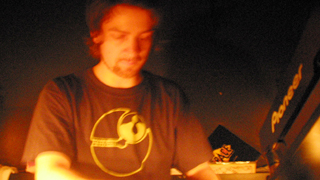 My stepfather used to play me all different kinds of stuff from The Cramps and Iggy to classical music and Flying Burrito Brothers so I was always inspired to check new music and had more or less a library at home I could get lost in : ) At the same time I was also taking cello-lessons (though I wanted to play the bass)so music has always been there. Producing came much later, maybe around 2000-2001. I started out working with engineers because I didn't know how to work with computersIn fact I'm not really sure I know now either...
Q: Where you involved in other projects or bands before entering the world of Psychedelic Disco?
A: I've played in loads of different bands from punk and psychedelic pop to weekly jamsessions with local talent in my old hometown. I've played guitar, bass, drums and sung. I still play with the idea of getting a band together again, but there's too little time
Q: How frequently do you DJ in Norway? Do you have a favorite or resident club?
A: I don't dj that much here anymore.There used to be quite a few clubs but after an overkill of club music in the mid-nineties it has slowly crept underground again. Still have a monthly/bi-monthly residency at a small disco/bar called Dattera Til Hagen. Small club with an friendly audience and ok soundsystem.Other places I've really enjoyed has been Zing in Osaka, Module in Tokyo, Dirty Dancing in Brusselsoh, and room 3 in Fabric is always good.
Q: Whats the best way for you to find out about new/old music. Word of mouth, Internet, lucky record/thrift store purchases?
A: It's obviously a lot easier to find info about all kinds of music with the internet but most of the stuff I have I've found out about when digging for records,looking at instrumentation and production credits etc. A few years ago you could find basically anything for cheap in the second hand stores here. The interest for disco-12's and kraut rock etc. hasn't really blossomed until the last couple of years so know it's harder to find stuff.I guess it 's the same everywhere.You can only keep your secret spots to yourself for a certain time.Nowadays I usually dig through my record collection if I wanna find some "new" old music. I don't get to spend that much time digging for records anymore as I've got 2 kids besides making music and a 9-5 3 days a week. But I try to have some time to do it whenever I'm abroad. New music I usually get from Piccadilly Records in Manchester or Phonica in London when I'm there. I get some nice stuff in the mail now and then but there's not really any record stores here in Oslo.
Q: Im imagining you have a really crazy home studio. Guitars, drum machines, synths gallore. Anything out of ordinary we wouldnt expect to find?
A: When we where in New York this summer Hans-Peter had to go searching for a banjohe also collects all kinds of junk percussion that comes quite handy in the studio. I've always been to busy spending my money on records to really start buying instruments.I have a guitar + a bass that needs new microphones, but my home set up is very basic.Nothing extraordinaryReally don't need it though as we do most of the recording in the studio Oh, I've got an old Citronic-mixer which adds hiss and hopefully some karma to our music : )
Q: From what ive heard of your production it would be quite difficult to perform a live set. Do you have any interest in doing this?
A: Well, we haven't really made the music thinking we're gonna perform it live sometime but after finishing our album we've spoken about it. Maybe getting in a couple of guys and performing the slower tracksmaybe a festival or two. Not sure if it's gonna happen as it would meen rehearsing and traveling with more people When we're performing live it's usually a mixture of laptop with Ableton + keys + vinyl, cd's and effects. We try to do it as close to a dj-set as possible which I think works best in a club anyway.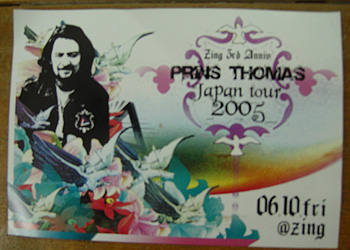 Q: How did you meet and being collaberating with the crew of producers from Norway?
A: Most of them I've met either when I've played in clubs or hanging out in record stores. Oslo is a small city so it's given you're gonna bump into other geeks sooner or later.
Q: You recently came out to to NYC and Japan for a few highly anticiapated DJ gigs. How was the crowd response compared to Norway or a typical gig?
A: Obviously people are a bit more excited in Japan or NY as we're not playing down their local pub once a week.The Japanese are the most appreciative (is that a word?) crowd I've ever played for. New York was also very nice.It was my first time there so loads of good food to eat and cool places to see.Kind of weird to be on the roof on one off the buildings close to WTC-plaza the last night we where there.
Q: Your remixing seems to be in high demand right now. Anything coming out soon we should keep an eye out for?
A: There's a few we've done which will be released soon like Alexander Robotnick for Crme Organization in Netherlands and Annie for K7 but in general we've had to take less of what's being offered. We haven't really had time to work on our own stuff for a while that's about to change now. There's also Answering Machine and Manuel Goettsching for Expanded Music in Italy and loads of stuff I'm forgetting.Yeah, we did a remix for Brennan Green that we're really happy with. There's also 3 remixes I did of Crue-L Grand Orchestra in Japan and I'm working on one for Lordy which is Andy Meecham and Stevie Kotey's new project.
Q: I only found out recently that you are part owner of the label Full Pupp. You really started off strong with the Todd Terje record, any plans for the future of the label or is all up the air?
A: Well, the only plan I have with Full Pupp is to release stuff I like.I'm not gonna take on loads of artists, I'd rather work with a few but close friends. The original plan was to have an outlet for new Norwegian underground dance music as there was so much stuff I liked which would only end up in my cd wallet if I didn't release it.