Pedro Bertho
By: Dream Chimney
The following interview was conducted in April 2023
Pedro Bertho is next up on Balearic label Hell Yeah. Hailing from Brazil, the cultured sounds of Pedro Bertho delivers a a hot new 12" that features Mariana Gehring and remixes from Romain FX and My Friend Dario. Now based in France, party promoter Bertho's music is a melting pot of sound that draws on his own personal heritage and a life spent digging for records. Afro rhythms, Italo melodies, rolling reggae, house and plenty more all get mixed up into something totally new. With releases on Cracki Records, Pedro Bertho's music is a constant innovation designed to bring surging euphoria to dance floors. Here we sit down and get to know this talented producer a little more.
Hey Pedro thanks for talking to us at Dream Chimney. Where are you today and what are you doing with your time?
Olá amigos da Dream Chimney. First of all, thanks for having me. It's a big honour to me. For real.
Well. I've been feeling good lately. I think it's because the sun coming back hehe. I'm good. Enjoying these sunny days to make new music for the summer time.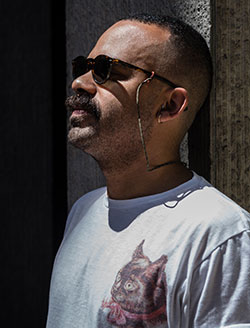 Where you are from originally? Paint us a picture of where you grew up a little.
I'm from Brazil. From the city of São Paulo to be precise.
I can tell that I'm a lucky person. I have great parents, a nice family and I also had an amazing childhood. My parents came from a simple family background but, they provided everything for me and my sister. There was a moment in my childhood/teenage years where I also lived in the country side at the city of Atibaia. I was playing a lot out in nature, doing sports, playing music. I've always been surrounded by love. I'm really thankful.
What was going on musically where you grew up?
Well, I was born at the 90's so I would say that this new revolution of electronic music around the 2000s, was happening when I started to listen to music. There were different genres coming up, Djs becoming rockstars, new festivals. And in Brazil there were this "new" MPB (Brazilian Popular Music) raising movement. A lot of new artists, sonorities, festivals. But for me, and the thing that really got me, it was this fusion of drum and bass and Brazilian music.
What was your first introduction to music?
At home with my parents. I remember listening to music with them at home and in the car. All kinds of music from Brazilian classics, roots, Afro, from Brazilian music to ABBA, Rod Stewart, Bee Gees, Steve Wonder…
But I do remember of listening a lot to Milton Nascimento, Zimbo Trio, Zé Ramalho, Quarteto em Cy, Trio Ternura, Elis Regina, Nara Leão, Gonzaguinha…
Can you remember the first record that you bought? Tell us a little about it?
Oh yes! I was already born at the CD generation but I remember the first vinyl that I bought was a Various of Tribal House songs.
Various - Tribal Collection Volume 5
https://www.discogs.com/release/1189458-Various-Tribal-Collection-Volume-5
I still got this record ;)
When did you first start to dj? Where did you play?
I started really young but as a hobby at home. I was 12 years old when my parents gave to me a CDJ and a 2 channels (no eq) mixer.
My first set up was 1 CDJ, 1 Disc-man, 1 old turntable from my aunt (with no pitch) and the mixer.
My first "official gig" was at a school party when I was probably 14 years old. It was a magic moment. Still remember that day and the feeling of playing to people.
What kind of stuff were you playing?
I've been playing a bit of everything since I've started Djing really.But by that time I was influenced a lot by jungle and drum and bass stuff from Dj Marky, Patife, Xerxes, Andy. But I also remember that I was listening to David Morales, MAW, Earth, Wind & Fire. Well…black music really.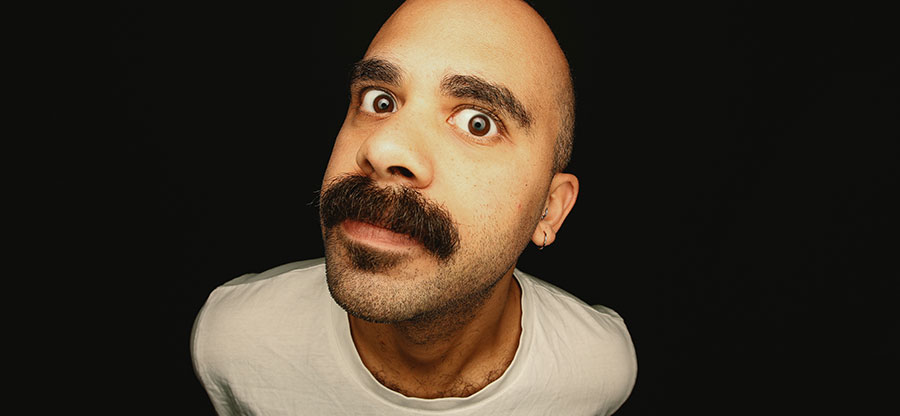 Who were the artists you were into at that time?
DJ Marky was god to me. Actually he still is. But also Patife, Felipe Venancio, Renato Cohen, Maumau, Camilo Rocha…
When did you first produce?
I think I started to trying to make music when I was 17 years old.
But I really got into it ten years later when I was 27 years old.
Not that long time ago hehe
What is the first production that you made? Tell us a little about it.
Damn it! Hehe. Some horrible edits and mush-ups.
I remember working with Cubase and Sound Forge to make an edit of
"Minnie Riperton-Lovin'you". Unfortunately I can't not find it anymore.
But one of the first productions that I put it out it was an edit of "Kiko Dinucci e Bando Afromacarronico- Made Onã" that I did with my dear friend Dj Formiga.
https://soundcloud.com/caioformiga/pade-ona-kiko-dinucci-e-bando-afromacarronico-bertho-formiga-edit
Which of your releases do you feel has been the most notable?
Hmmm tricky question. As an artist and for the respect that I have for the label, I think it was my first EP "Abre Caminhos" with Hell Yeah Recordings. But I can also say that "Tiguereta" was also a good surprise.
Lots of people playing and talking about the song. Big up to the Cracki family!
https://hellyeahrec.bandcamp.com/album/abre-caminhos-ep
https://pedrobertho.bandcamp.com/track/tigueret
Which of your releases do you feel slipped up the radar a little and should have got more love?
Hmmm. "Chez Raph" and also "Sai Sacanagem" even though a lot people played it. Ahh…and I just released also a song for a Various for Romain Fx label called "Toitoi". This is certainly one of my favorite songs I did.
https://www.juno.co.uk/products/forty-fings-in-rave-we-cave-1st/900350-01/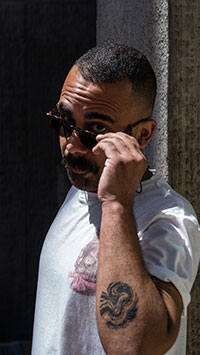 Who do you think is making great music right now?
Ahh wow! There's a lot of good things going on.I would say Romain FX, Badsista, PR.A.DO, Agrabah, Hyas, DC Salas, RHR, Paula Tape…
So you're living in France these days. When did you relocate and what took you there initially?
Oui! I've been living here in Lyon, France, for almost 3 years. It's funny because it was the first city that I visited in Europe when my sister was living here 10 years ago. Before only Djing I was working with marketing and communication. At some point I burned out and I decided to take a breath in another country and maybe try to live on my music.
Do you feel that being in the French scene has had an impact on the music that you are making today?
Definitely!
French people (sorry to generalise) nowadays are into faster BPM and powerful tunes. It somehow made me to produce and play a bit more faster and harder. =)
Are you playing out on the scene at all and where?
Yes! I've been touring a lot in France but I had to opportunity to play in other countries like Spain, Portugal, Holland, USA, touring in Brazil. Here in Lyon I'm resident Dj at Le Sucre Club =)
Who are the producers/ artists on your local scene to watch in your opinion?
Mangabey LIVE, Hyas, Mimi, Rigo, LB aka LA BAT, Romain Fx, Warum, Perrine, Cornelius Doctor, Tushen Raï, Bernadette, Mush, Trepanado, Sheitan Brothers, Patxi, Manoo.
How did you hook up with Hell Yeah?
Two months before the pandemic I did the "Abre Caminhos" EP when I was still in Brazil. During the pandemic I made a short list of labels that I would like to release it and of course that had some fit with my music. Hell Yeah was the first label that I sent the promo to. A big thanks to Marco that has been supporting my music ever since.
What is the inspiration for that title - Le Lien / the link?
I would say that this EP it's an attempt to connect my backgrounds . With "Le Lien" Ep I tried to hook up my Brazilian origines with this new roots that I'm creating here in France, and also with my African ancestrally. It's a really special and personal work to me.
I would like to thank to Mariana again. I think that the lyrics and the energy that she brought to "Tornei" represents a lot this feeling.
There's a real range of influences going on in this EP. Can you talk us through the original tracks a little.
Yes! Definitely.
-Tornei, I would say that is the synthesis of this project. The song that consolidates the idea of putting all this different backgrounds in one track. I would say that it's the deepest song I've ever made although there's this dance floor groove going on. Mariana's voice makes me travel in my head in a very strong way.The lyrics also invites us to something new. You can find here my love for Drum Machines and for the SH101!
-Éléphants au 5eme. I live on the fifth floor, which is why it's called that. It brings this chaotic energy between organic and electronic sounds. I like the way that the song builds up in a very progressive way creating a solid track. I am big fun of dub/reggae/dancehall and here you can definitely find a bit of it.
-Chez Botallico, some of my tribal influences are here. Chez Botallico its a homage to a friend. I used to go a lot to his studio to record my DJ sets or just to have some fun. Chez Botallico brings the intense energy of his place. I tried to play with the powerful percussion sounds with some groovy drum patterns. Of course, not putting aside the deep wind instruments that take us to some hot wet jungle.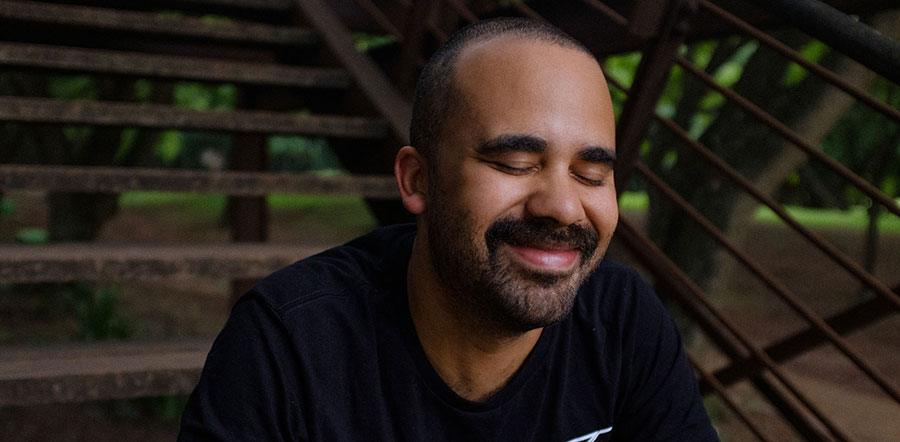 Are you thrilled with the delivery of the remixers?
Of course I am! I would never say yes to something that I don't believe. I love them both. Romain FX is a great friend of mine and I knew that he was going to deliver something special. My Friend Dario I knew he was going to deliver something big by knowing his work. Both remixes are fantastic and I think they contribute a lot for this idea of having different influences in this project.
What do you like to do when you're not making music?
Running, cooking, reading, chilling….repeat.
What other projects are you working on that you can share?
Yes! Definitely. I'm also have a project as a DJ instructor with Le Sucre. I'm teaching how to Djing to non-priority people, looking for a more equitable scene. And also for my production side I have some other releases already settled for this year. I can't wait to share with you!
Is there anything else you would like to tell us ?
Question yourself. Music is also about questioning. Dance with your eyes.
Support to make a difference and be kind!
Thank you for your valuable time.
Muito obrigado à vocês! Um enorme Beijo..