Neil Diablo
By: Dream Chimney
The following interview was conducted in April 2023
As spring passes and we begin to move into summer 2023 festival season we talk to Neil Diablo, about his summer festival plans.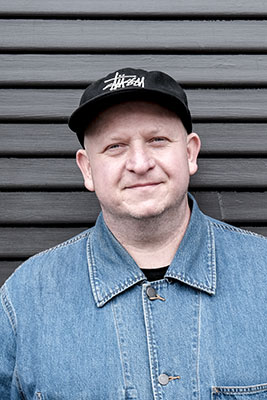 Hey Neil. Please can you introduce yourself to your readers?
Hello, I'm Neil Diablo and I'm a Dj, producer, and promoter; probably best known for my disco edits, as well as head honcho at El Diablos Social Club and North of the Island.
Where are you from and where are you based right now?
I'm from Manchester (UK) but I have been living in Sydney, Australia for the last eight months, as my partner is on a research fellowship over here. So, I have been exploring the southern hemisphere and taking the opportunity to work on some music. I have just finished a North of the Island EP for Nu Northern Soul, which will be out later this year.
Where have you been playing out most recently?
I have just done a mini tour of Singapore, Bali and Melbourne.
What kind of vibe might we hear in a Neil Diablo set?
Balearic-Disco-Italo-House Bangers.
What's the last record you bought?
I am still in Melbourne as I write this, which has an abundance of great record shops and I've still not scratched the surface yet. Brunswick Street, in Fitzroy was my first stop. Natural Selection, Skydiver and Old Plates all worth a visit if you're in town. I've already managed to pick up this little 'city pop / reggae not reggae' bomb I've been after for a while - Marlene - Zanzibar Night.
What have you got in your festival diary this summer?
I am only in UK/Europe for a short spell this year so, I am missing a few of my regular faves, like Gottwood. I couldn't go without my Croatia fix at Love international though, where I'll be playing on the Crazy P boat party on Sunday evening.
You're playing at Wild Wood Disco. What can you tell us about it?
Well, I'll be breaking my 'Wild Wood' cherry this year so I can't talk from experience, but I can tell you that my festival aficionado chums, Luke Una, Crazy P and Gina Breeze have raved about it. The site looks magical, and has a great line up, so can't wait to get involved.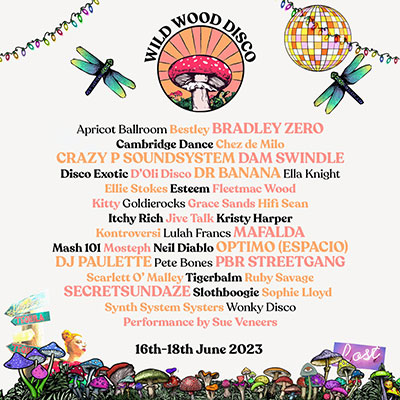 Are you a happy camper?
Yes I'm a fair weather one.
What will be your festival secret weapon at Wild Wood?
Tough one so I picked two. Both with a great piano line:
JIM - Still rivers flow (Generalisation dub)
Eternal Love - Flotamos
What's your top tip for summer festival survival Neil?
Paracetamol & Hydration sachets!