My Friend Dario
By: Dream Chimney
The following interview was conducted in April 2023
Dario Aiello is My Friend Dario. Having released and remixed countless Balearic beauties, returns to his home away from home label, Hell Yeah Recordings, with his kaleidoscopic new EP entitled 'Food for Woofers'. Here we have a chat with him about his tastes, his early days, and his radically varied output.
Thank you for taking the time to talk. Where are you today and what are you doing?
Well, thank you! I'm glad to talk about MFD. I'm in Italy right now, working on my new album and some other tracks related to the same project.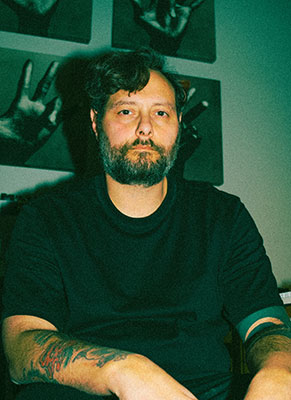 Where are you from exactly? Can you paint picture of where you grew up?
I'm from Catania, on the East coast of Sicily; volcano Etna vibes fed my sound, and the Ionian Sea made the rest.
Where are you based these days?
Catania, by choice! When not on tour, I feel the urge to surround myself with familiar energy. My roots, people and landscapes are still a big influence on my work.
What was your musical beginning?
When I was thirteen my father gave me an electric guitar. I remember I used to listen to his records: Pink Floyd, Creedence Clearwater Revival, Prince, Deep Purple, Lucio Battisti, Franco Battiato. Playing them my own way, creating new reefs, recording everything on '80 tapes from hi fi stereo.
Do you play any instruments and to what degree?
Guitar most of all. I studied jazz guitar and started to play in back yards with friends. Through the years my taste moved on to crossover and noise...I was really into punk, even dressing up like a punk too. I used to play in pubs with a jazz trio but often felt I was in the wrong place. Then a Yamaha RM1X Groovebox came in. It was love at first sight! Electronic Music was the answer. I started a DnB Roni Size style band. I was crazy for that kind of sound: double bass and jazz samples.
Are you a DJ too?
Yes, I am. While playing with my band, I felt the need to experience a different kind of sound and started to bring my Groove Box to my friends' parties. I was really into Break Beat at that time; used to work as a waiter to pay the bills, I borrowed the turntables from the club I used to work at and learned how to mix. Used to go to London to buy records in places like Know How and Vinyl Addiction. La Mecca back in the days.
Where did you play in the early days?
I started to play in a small underground club in my town, every night they offered a different DJ set and I used to play Break Beat twice a week. I gained a lot of experience back then. Eventually we became a crew and started to organize parties that soon became quite popular. But also rave parties. Any given moment was the right one to set up a PA console and play some records.
Are you playing many gigs these days?
Right now, I'm doing a lot of studio work, getting ready for both live and DJ sets. I gonna be playing in summer festivals, clubs, and boat parties...but also for sunsets! Is going to be a very booked-up summer season.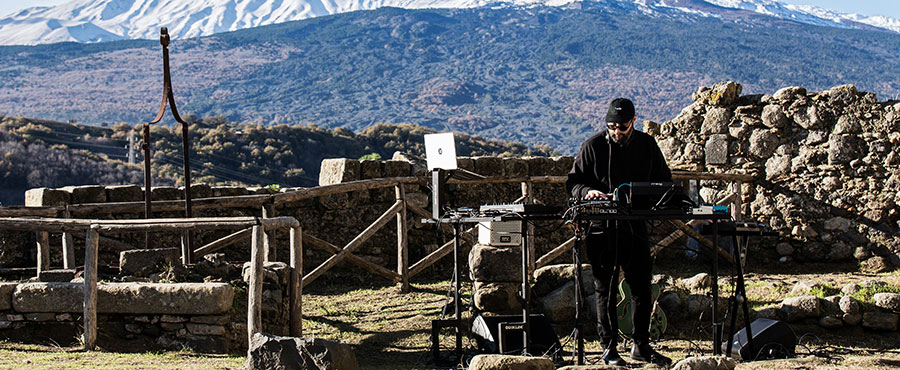 What might we hope to hear in a MFD set?
You know, it mostly depends on the dance floor vibes. I always keep an eye on them, they are my thermometer. I like to start with slow warm-ups, Balearic - downtempo, pad stomp but also dub. As soon as the ass starts shaking, I raise the BPM. I play house, broken beat, break beat and tons of electronica.
Who are the artists from the past that have inspired your tastes?
Music is like food, the older I get the more I appreciate flavours I didn't like before. I do not have specific references. I like to listen to new music and go to the roots. I study them, appreciate them, and develop my own sound.
Which artists have impacted the music that you make today?
Miles Davis at first, he was modern but also represented the roots of jazz music. Herbie Hancock for its sound. Jaco Pastorius, because he was a genius in a very punk way. Brian Eno Music as Airport was the soundtrack of many psychedelic journeys. Piero Umiliani for his experimental sound and unique style.
Jeff Mills for the Roland 909 live approach of the groove. I'm a fan of Uzeda, a band from Catania, who made history; perfect rhythmic joints, crooked obsessive guitars that create a devastating sound space with the voice. My trip hop soul is linked to Portishead Massive Attack Archive and lots of other music, but these listed represent me more.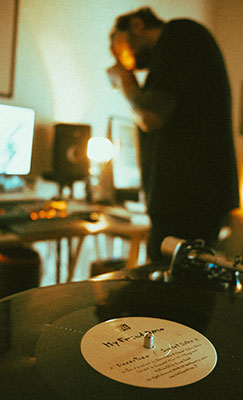 At what point in your life did you begin to produce music?
Escaped from my city, but disappointed by the experience abroad. Still homesick, I decided to go back to Italy. I stopped at the house of a DJ friend in Bologna and there I met Marco Gallerani. I made him feel my Demo CDs, he gave me many Mantra breaks records of which he was A&R and a working relationship and friendship began. From there I really started producing and I released many records and toured the world: USA, Japan, Australia, South Korea, and many clubs in Europe.
What was your first release?
My first release as My Friend Dario è Calamari Fritti on Hell Yeah Recordings.
What do you think has been your most notable release?
I am very fond of Desertico released on vinyl on Hell YEAH recordings, because it includes Desertico and Sunset Outro which I can define as the first track produced as MFD digitally released with my first EP.
Which one of your releases do you think slipped under the radar that we should check?
I do not have a special one! I would suggest you taking a ride on my Bandcamp and listening to all my productions, every time I do it I rediscover moments of my life related to those sounds, there are ambient tracks like Fenice released on NuNorthern Soul or Catania H24 on Hell Yeah an EP on which I approach many different musical moods.
You've been working with Phil Cooper a few times now How did you guys get together?
After my first releases on Hell Yeah, Phil called me. I will always be grateful for his support and musical vision; producing music for his label was very natural. We made a Cosmic Sailing original mini album and an remix version. I really like the remix by Willie Graf from Fenice a trail blazer, and Hot Toddy did a great job with Neve's guitars and groove on Acireale.
NuNorthern Soul, alike to Hell Yeah, seems like a very good fit for you. Both labels putting out a lot varied stuff. Would you call these labels Balearic then?
Absolutely! Balearic reflects the sound of many different scenarios that perfectly fits my mood. While playing I can visualize beautiful after-parties in Ibiza and the Mediterranean coast.
Hell Yeah - How did you hook up with Marco?
After the experience as a DJ, I took a break and started producing the music I loved to play without being bound by club music and the dance floor. I resumed using studio hardware: drum machines and synths and the music that came out was in the mood of the Label Hell Yeah recordings label of my old friend Marco Gallerani. And so, begins My friend Dario.
And you've done a few things on the label right?
I produced several Eps and remixes for Hell Yeah: Calamari Fritti, Catania H24, My friend Andre/Horn, Tora Kiki, Montalbano, Desertico, Sonica Jonica, Food for Woofer, I made remixes for Calm, Quiroga, Chris Coco and Luca Averna, Max Essa, Pedro Bertho.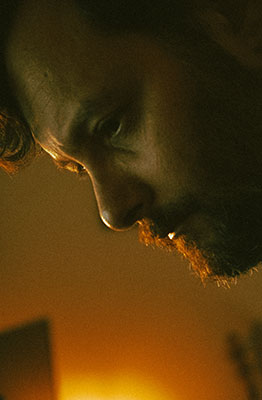 You are known for having varied tastes and varied production output. How conscious are you of putting out musical that is so radically different from your previous releases? Or does that just happen organically.
As dj/producer I belong to the dance floor! After the first downtempo releases I wanted to go back slowly to my roots, I always play to party!
Food For Woofers is the first EP that goes in this direction. There will be more and more with this attitude...Sambatismo is proof of it, making people dance to music that contains not only the beat but an idea.
My mission is to create something unexpected! Carmico is a journey of guitars on a slow but violent beat, Easy Sunday I thought of it after a DJ set at sunset by the sea. I wanted to make a track that could serve as an intro with an immediate bass and a strong but simple beat. Nature in a Different Planet I thought of it after a set at an Opera festival held on Etna. I was playing in the woods during the day between the reflection of the sun on the leaves of the trees and the energy of the volcano.
What other projects are you working on that you can share?
I resumed my old project Blatta, which is break beat electro from 130 bpm up, and I am the producer and founder of the Band Cratere Centrale jazz/house released on Roots Underground that I share with other musicians. I continue with my name DARIO AIELLO to write soundtracks for different brands and TV.
When you are not making music, what do you like to do?
I like reading and I always carry a book with me. I like cinema documentaries on music. I like food and not just the one for Woofers.
Is there anything else you would like to tell us about you?
Stay tuned!