More Amour
By: Dream Chimney
The following interview was conducted in November 2022
What can you tell us about More Amour and is it a love story in a sense?
Yes, an absolute love affair that's been going for twenty years between the two of us and the music we make.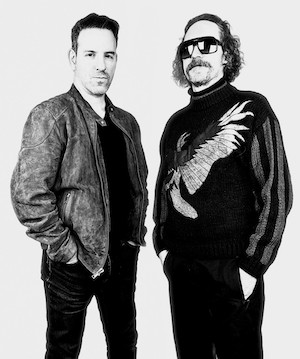 What is the background on Hi Quality Records Inc, how did it all begin?
We've been making music together for decades (mainly for other people) and we felt it was time to start our own label to release our music so High Quality was born.
What is the mission of the label and its musical vision?
To release music of such high quality it could bring about World peace.
How quickly did the tracks come together? Did they just fall into place or were they long in the making?
The initial ideas form quite quickly. We usually know within the first hour if it's working and the magic is there. If we're not dancing around the studio within that time, it usually ends up in the bin. Once that passes the 'dancing round the studio' test then it can take up to a week or so to finesse and finish the track.
Can you talk us through the two tracks a little?
We picked these two for our first release as they are quite different from each other (different tempo and style). Also, we had played them out a few times and both had got really good reactions.
Are you perfectionists as producers/ how do you know when a track is finished?
Nothing is ever really finished, and you can keep polishing and tweaking forever, but at some point you just have to walk away. Usually, it's hearing someone else's reaction to the track that tells you it's time.
Are there plans for Hi Quality to collaborate with other artists in the future/ have you got anyone in your sight line?
We're definitely looking at vocal collaborations for upcoming tracks. We've actually had a couple of conversations but at this point our lips are sealed.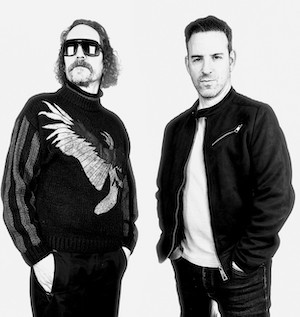 The first release on Hi Quality could have been made back in time. What records from the past would you have loved to release on HQRI today
There are hundreds of tracks we wish we had made! Too many to mention. There's a feeling when you're going into a record shop and you know there's a type of record you want. We just decided to make those records.
As experienced artists what do you think is great about the dance scene today and what do you think is missing?
It's great that there are so many people making different types of dance music now that people have affordable access to amazing equipment and creative tools.
The downside is also that so many people have access to amazing equipment and creative tools.
Who do you feel is making great music right now?
We'd love to give you a list but we don't want to offend the people we'd inevitably forget to add!
Are there some gigs coming up that you'd care to drop here?
When we started working on tracks we realized that we could do two versions of each track, one with all the parts in and one with certain parts like solos etc left out which could then be played in a DJ set with those parts played live by Jon. We did this and then realized that in-between playing our own tracks Jon could play whatever over other people's tracks too. Now we can do our own parties where Arthur can DJ all night and Jon can play on our tracks as well as adding his thing to other records which creates 'live edits'.
We plan to start a series of More Amour parties in the new year. We do plan on officially turning More Amour into a cult if you're interested in joining?
What can we hope to see/hear from you in 2023?
We actually have the next five More Amour releases lined up. We've been playing out the new tracks and they're absolutely devastating. We're actually slightly worried that they might be too good for the general public and may need to come with a health warning for people that are easily over-excited.
As well as our own parties, we're also lining up festivals for next year.
More Amour "Don't Look Down"