Maurice Fulton
The following interview was conducted in January 2006
We had the pleasure of hanging out with Maurice Fulton during his last visit to Los Angeles. We enjoyed a night out on the town, him DJing for over 3 hours the following evening at the WAX party, and on his last day we hit a pool party that was not really a pool party.
We were hanging out in the lobby of Avalon after his DJ set. The PROGRESSIVE DJs (or whatever they were playing) from the main room had just lifted the club goers to new and higher levels. We asked him if he would do an interview. He refused! The very mention of the word "interview" made him cringe. But we insisted that he at least listen to some of our questions before saying no. After hearing a couple of our questions, he quickly changed his mind. This "interview" is about his experiences in Los Angeles that weekend.
Oh and BTW his set was recorded (which is probably the only real reason why you're here.) Parts 2 and 3 coming soon.
Interview conducted by Project Sandro (Tony Watson & Rollmottle of SENTRALL Records .) Set recorded by Juan Nunez (WAX Records)
Q. We know you don't do interviews. Will you do this one?
A. No, I mean Yes,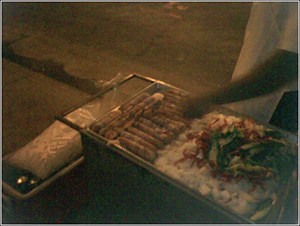 Q. How were the border Dogs?
A. Excellent!! after a club.
Q. How did the border Dogs from Saturday night compare to the ones on Friday night?
A. Saturday night border Dogs were better than friday night because they were more well done.
Q. Makers Mark or Jack Daniels?
A. Makers Mark of course.
Q. "150 BPM Soulful", your thoughts?
A. It's impossible, unless its drum & bass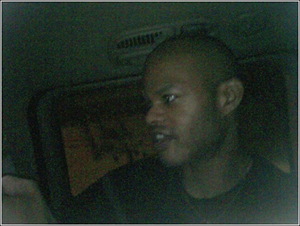 Q. How was the "Pool" party?
A. Too many fake tit's, not enough real ones.
Q. How does the McDonalds on Sunset and Western compare to rest?
A. Because its on Sunset & Western, that's what make it special
Q. How was the Super 8?
A. Way better than the Hilton
Q. West Coast Trees is best, yes?
A. Oh My Yes,
Q. We love LA, do you?
A. If they had public transportation, yes.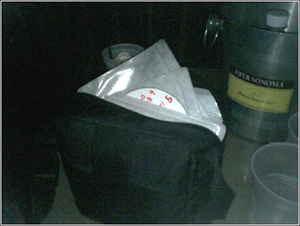 Q. How many cabs did you end up seeing in Los Angeles?
A. Five
Q. Balearic?
A. Oh My Yes
Q. When is the remix you did for "Take a break" by Rollmottle going to be released?
A. I Have No Idea
Q. Did you listen to all the crap we gave you? (Vinyl and CDs)
A. Yes except the vinyl because I have no turntable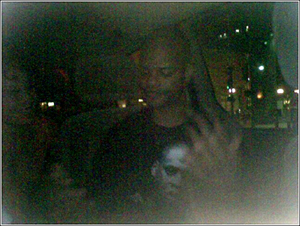 Q. When are you going to get a website?
A. in 1 month
Q. Are you a Jay-Z fan or were you just wearing his shirt for the hell of it?
A. Im a Jay Z Fan
Q. How many hours from Los Angeles to Sheffield? How high do you have to fly?
A. Ten an a half, and it depends on how many pills you take before the flight.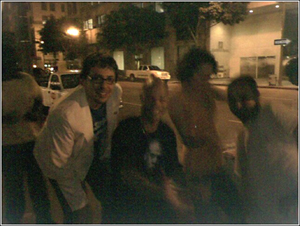 Q. How is your wife? Were you with her when she played in Los Angeles a couple of months ago?
A. She's a fuckin nut, love her madly, and no I was not with her when she was in Los Angeles a couple a months ago. I was in london
Q. Do you ever run in to the guys from The Office?
A. Yes
Q. Lasses or Birds?
A. Birds because Lasses bark like Bitches
Q. Anything else?
A. Yes Im Stoned and love to my wife Mu, you guys, Juan and the Misses