Kevin Reynolds
By: Dream Chimney
The following interview was conducted in February 2023
I'd love to hear about the initial idea for the album A Certain Circumstance. When did you first approach this concept and what was your original intention with this release?
Well, I think it really started when I was on a boat in the Adriatic during Suncebeat in Croatia. Just hanging out with Osunlade, Karizma and Atjazz and they basically cornered me, hanging me from my ankles overboard and said I need to put out an album. Seriously though, they all gave me the confidence to try to put it all together. So Osunlade invited out to his home in Santorini, and I started working on it. The concept was to show that sometimes it just takes a certain circumstance to get your mind right.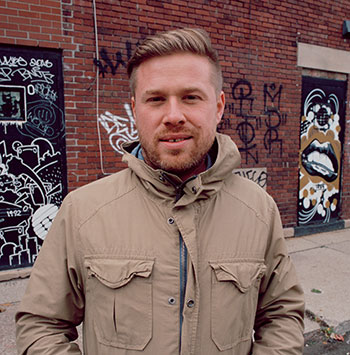 What was most important for you to convey through this album? Do you feel that you were able to accomplish all of your intentions?
I think it was all about capturing a moment in time. I was lucky enough to have proper guidance through Osunlade and this is something I learned from him. Again, it returns to having confidence. For years I worked on music without ever saving it. I would just turn my Ensoniq off after making a song. Start over the next day. The lack of confidence translated to a brutal practice that eventually would bring me here, to a moment of confidence. I try to convey what is going on my head and just my life experiences into music. The intention is to bring feelings and emotions to forefront. To hopefully bring joy and reflection.
What are you most proud of with A Certain Circumstance?
Accomplishment. An album is very similar to running a marathon for me. You have to train starting out with that first mile, building up over time. After some work you are doing 6 miles, then 12, then 16 and before you know somebody is putting a medal around your neck. I don't think I've ever been drawn to music (art, food whatever) that comes easily. I guess that's just the working class Detroiter in me. I want to see that work.
What was the most challenging part of bringing this release together?
There were many challenges, many revisions. I seriously doubt that if I didn't have the guidance of Osunlade I would have had 8 billion more challenges, but he was a light that helped me through difficult situations. Again, the greatest challenge was believing in myself.
I guess this album marks a lot of years in the music business, I'd love to hear your thoughts on how your creative / production process has changed and remained the same over the years. Do you approach anything differently now?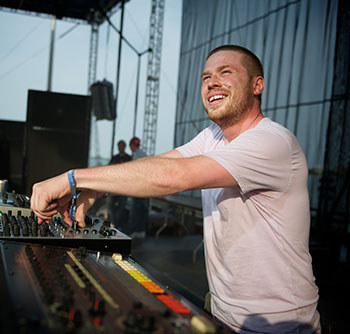 Great question! From a technology standpoint it's incredible how much it's progressed since I started. Things that would take an enormous amount of time, money and resources are much more accessible. I think that anything that gets more resources into the hands of more people is a good thing. So the means of production have changed dramatically. I only play live, and I remember having two golf carts of equipment to perform at DEMF 2001.
Now, my equipment can fit in a large backpack. I think the important thing is that I still need the tactile interfaces to create my sound. I have to be working something at all times or I simply get bored. Also, coming from a hardware background to now using Ableton with hardware has allowed me to work in a non-linear way that is just invigorating. From a creative practice, when I was younger I never saved my work for two reasons… to get better, faster and the concept of impermanence. Realizing things are temporary allowed me to make more mistakes, allowed me to experiment more. Today I tend to save more often because I realize that this piece I made could help heal somebody down the road.
What drives you to continue creating music?
I have to. It's just part of my existence. Music brings me so much. It's like water or food or exercise. Things I just have to have to exist.
What has been one of your favorite moments from the past year?
I'd say just hearing all the positive words from people I respect and love to complete strangers. More so, learning how to accept this love and say thank you. From a performance standpoint I was given an opportunity to compose a live set for my friend Giustina Easton's Yoga practice this past summer at beautiful Spotlite here in Detroit. It was one of most challenging and rewarding performances I've done. I ended up with a lot of material from creating for that event that I thought I would never do.
I'll tell you I've played at some of biggest clubs and events but man… I was sweating hard on this one. I don't think I stopped smiling for 3 days. Oh yeah, that and hanging with my puppy and my amazing wife.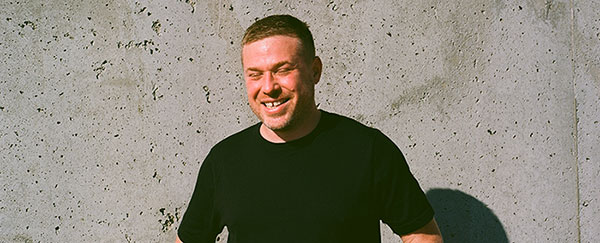 Where do you find the most inspiration when it comes to discovering new music?
I am CONSTANTLY searching for new music. When I was in high school we lived in student family housing while my Mom attended medical school. It was pretty incredible, neighbors from Kenya, Mexico, China, Sweden, Nigeria, Saudi Arabia. So I was lucky to be exposed to a lot music and food. I think that still is a driving force in my search. I'm always finding new music via friends, internet, a car driving by. I mean it helps that I live in a very music based city like Detroit where discovery is ingrained us. I mean growing up where having the hottest newest sound was a badge of honor in Detroit.
You are releasing on Yoruba. What are the values and mission of the label, and would you say that these values and direction represent where you are at to?
I have the ultimate respect for Osunlade's Yoruba label. He breathes what he is. I learned so much about how important this music is. How important it is to our well-being, the spiritual practice that dance and music are. In Detroit we take our music pretty seriously and I feel like Yoruba champions that ethos as well. This is a gift of love.
What is next for Kevin Reynolds ?
Sharing more of my music and soul with the world. I feel like I can do that by performing and releasing more music. Giving more to the world to help heal. Cause we all know this world needs more love.