James Bright
By: Dream Chimney
The following interview was conducted in December 2022
Thanks for talking to us James. Where are you today and what are you up to?
My pleasure. I'm in the studio today, busy writing tracks for future releases, I've already got a couple of EP's Scheduled for January and February next year.
Where is it you are from exactly James?
I'm from a town called Macclesfield about 40 minutes drive from Manchester.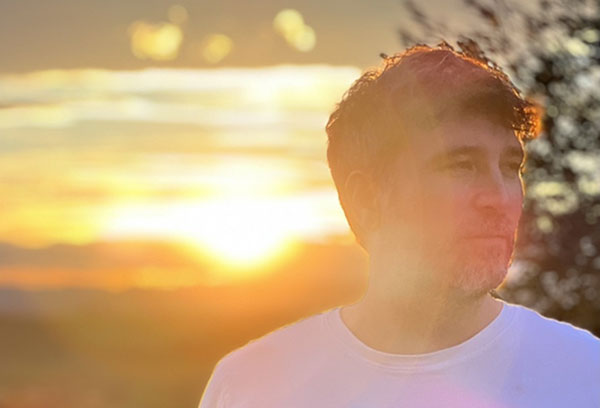 What was it like growing up where you did?
I was actually born in Kent but my parents moved up to Macclesfield when I was about 2 years old. It's a lovely old market town surrounded by beautiful countryside but close to enough to the city of Manchester for busier nights out.
What has the music scene been like there historically?
Historically and presently Macclesfield has a great little music scene. There's always plenty of live music going on. I guess the town is most famous for giving birth to Joy Division. A big Mural of Ian Curtis has just been finished in the town centre. It's great to see a musician honoured like that.
Where are you based these days exactly?
I'm currently still based in Macclesfield.
Do you consider yourself a man of the North or do you think that England is more connected these days?
There's definitely still a big North/South divide in England and I spend the majority of my time up North but I like to think I can connect with people and places where ever I go.
What it is you like about the music scene in the North of England
The North has always had a really, really good music scene. From the Pioneering bands of the 60' and 70's to the dance culture of the late 80's/early 90's. There's still so much going on creatively. I think there's always been, not only an acceptance of music tastes and styles but also a readiness to embrace them in the north of England. Which for me, growing up was great. It's definitely shaped me musically.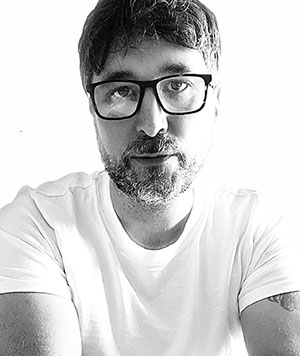 Do you play out much as a DJ and where?
I don't really play out much as a DJ anymore. I guess I stopped when my daughter was born, having children and late nights out partying are hard to mix.
Are you more comfortable in a studio then?
I'm definitely right at home in my studio, it's where I love to be.
When did you first start to dabble with music?
I've always had a bit of an obsession with music, as far back as I can remember. My Dad played the guitar when I was growing up so there was always music in the house. I started playing when I was young but took it more seriously when I was a teenager and used to write songs on a little four track. I tried the whole band thing but playing live always used to fill me with dread.
Were you a DJ first though?
For me Dj-ing came after producing. Which is different to the way people seem to do it these days. I always used playing out as a way to promote my music. I learned to DJ by having a night in a local bar.
What kind of stuff did you play?
I've always played very eclectic sets, playing stuff that I enjoy listening to myself. I always love to build a set, I'd usually be playing for about 5-6 hours, gradually getting more upbeat as the night went on.
When did you first start to produce?
I started to produce around 1999. I was always writing music but found it hard to play live so a move to studio production was perfect for me. I was introduced to Steve Miller (AFTERLIFE) about that time and we became really good friends. It was Steve that really taught me how to produce, he was kind enough to let me spend time in his studio learning all I could from him. I owe him a lot.
Where is your studio?
I have my studio at home. It can be tough working from home but in equal measure it gives me the opportunity to have access to create 24/7.
What's the most important item in it?
My computer is undoubtedly the most important thing in the studio as I mix in the box, my guitars and old Rhodes are my most treasured items but my monitors are definitely essential as well.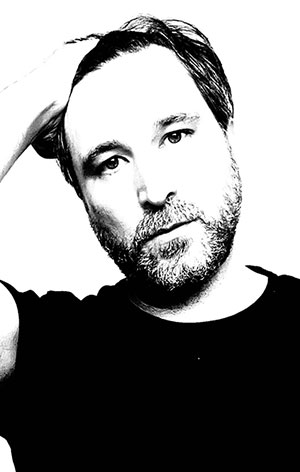 What was your first release?
My First release was LUX-NORTHERN LIGHTS. Lux was a collaboration between myself and Steve Miller. It was actually the first thing we wrote together and was picked up as the opening track to CAFÉ DEL MAR VOL 7. As a solo artist my first release was a track called LITTLE THINGS.
What do you feel has been your most notable release to date?
I think you're only as good as your last release.
Which one of your releases do you think slipped under the radar?
I must admit that I think a track I did with Zoe Devlin Love called RAISE slipped under that radar a little. It's a song I'm really proud of. It had two brilliant remixes by Pete Herbert and Afterlife as well.
Who are the artists who inspire the music that you make?
This is one of those questions that I find really hard to answer. There are so many different artists and musicals styles that inspire me.
Who do you think is making great music at the moment?
Damn another tough question. There is so much good music around at the moment. Nightmares on Wax, Jimpster and Ron trent all put out beautiful albums over the last couple of years.
You have released on some very cool labels, but you have now started your own imprint. Tell us a little about the label?
One of the reasons I wanted to start my own label was to have more freedom with my music. To not be tied to down to other companies schedules, to be able to release what and when I like but also eventually as a platform to release other artists material. My Wayfarer Ep has been the labels first release and I have another ep ready to go in February.
Wayfarer- Does it have a meaning to you?
To tell you the truth the music always comes first and the title, apart from on very rare occasions, is just an afterthought. Although I think I'm always able to make a connection with the title and the music eventually. Wayfarer does fit really well with this ep as it's the start of my journey out on my own with my label.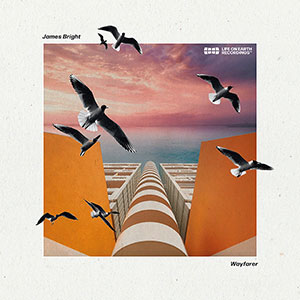 Can you talk us through the EP tracks a little?
With this Ep being the debut release on my new label "Life On Earth Recordings", I wanted to try and do something a little different sounding. Taking almost old analogue/modular sounds but trying to give them a modern feel. There's a lot of music around at the moment, that's given the "Balearic" tag, that has that nostalgic feel and retro sound, which is great. I wanted to try and use retro sounds but give the songs a modern feel, if that makes any sense. In the past I've mostly been known for my downtempo/downbeat productions and although these tracks are more mid-tempo (Sound Of The Sun reaching a dizzying 118bpm) I still feel they have that relaxed edge to them.
The closing track on the EP has an almost Detroit feel. Was that your intention?
Tell us a little more about the making of this track. It wasn't a conscious decision but you're right it does have that feel to it. Someone recently described it as sounding like a lost Larry Heard track, which is obviously a massive compliment. Like most of my music it just started with just creating some sounds and seeing where it ended up. I think I started with the Rhodes chords and the bass line and it grew from there.
I think Sound of Sun might possibly my fave James Bright track yet. How do you feel about that track?
Thank you, I'm really glad you like it. The track has really grown on me, I know think it's my favourite on the EP. I don't think I ever really write for an audience, I just write and hope that people like what I do. I heard a great Bowie quote recently where he said "Never play to the gallery. it's terribly dangerous for an artist to fulfil other people's expectations. They generally produce their worst work when they do that" I couldn't agree with him more
When you're not making beautiful blissful music, what and who do you listen to, to kick back?
Perhaps the hardest thing for me about producing music is the lack of time I get to listen to others people's music. Music has always been my love, my passion but after a day in the studio it's important, for me, to rest my ears. When I do get the chance it could be anything, I've been listening to a lot of Bowie and the Stones recently.
Thank you for taking the time to talk.
Thank you, it's been lovely to answer your questions.
Premiere: James Bright "Wayfarer" (Edit)