Flashbaxx
By: Dream Chimney
The following interview was conducted in November 2022
It's a pleasure to talk to you Daniel. How are you doing today?
I'm a bit exhausted as I played music at a party yesterday until 4am this morning. It was a real 8-hour marathon. But I love playing everything in the mix. It was fun.
It's also a pleasure to listen through your forthcoming album 'Take Care My Friend'. Is the title a dedication to someone or something may I ask?
Not really. Actually, I was just looking for a suitable title for the album cover. It looks a bit like a rocket taking off. I liked the idea of someone sitting in that rocket that you're saying goodbye to. When I think about it more carefully, it can also be interpreted as a reference to today's uncertain times. In my circle of friends, friends have recently fallen ill, died, or been hit hard by fate. Maybe I chose the title of the record subconsciously. It is simply a nice and beautiful sentence.
How long have you been working on getting the album together?
I think the first song was written in 2018 and the last one I finished the day before the deadline in early 2022. Of course, there were other songs that I worked on during that time. But those six tracks made it onto the record in that constellation.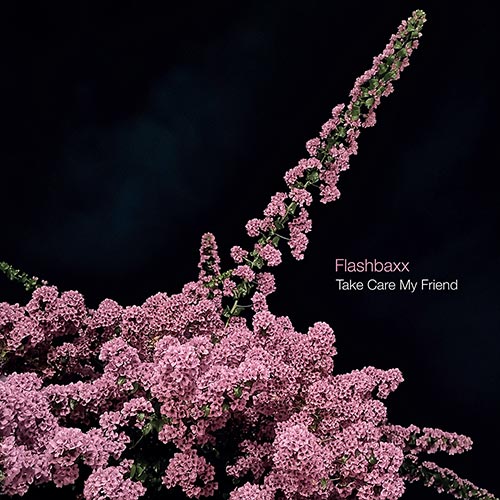 Did some tracks come together easier that otherS?
When I'm inspired and have a good idea, I can do it very quickly. But that also irritates me because I always have the feeling that something is only good if you really struggle and work on it for a long time. But that's a fallacy. I also like to explore possibilities to really make sure which arrangement is the best. But then I'm completely unsure and don't know myself which idea I like best. So the difficulties are self-made. Here I just have to learn to loosen up and to with the flow.
What is your process of songwriting, where do you begin, how do you begin? Does it start with a melody on the piano for you?
I always start with a melody, a sample or a chord progression. I am not able to start with a beat. However, the drums are the most important element in my songs and here I am very picky and detail Oriented. If you have a good drum sound and rhythm, the guitar is allowed to sound worse. At the moment I produce in a very band oriented way and always use the same setup to give the music a consistent character. I also think about what the bass player would do now? Would he join in straight away or wait a few more bars? It's a mixture of very concrete music, but has the feeling of a jam. Otherwise, I let myself drift and see where the song takes me.
Would you say that you are a perfectionist and if so, what are the plus points and negatives of this trait?
Well the good thing about it is just having the overview and knowing every aspect of your music. You have the stamina to go an extra mile where others have already stopped. But on the other hand, I fiddle around with parts that nobody listens to and doesn't give a shit about. I think sometimes I don't trust myself and my judgement and really need to make sure everything fits. It's good to be focused and work conscientiously. But this also means that the magic moment sometimes gets lost. I want to be more relaxed about this in the future.
As I am writing these notes, I am listening to the title track, sounds like it was written in the 80s. When were you born and to what do you attribute this deep texture and feel within your music?
I was born in 1981. My feeling is, the instrumentation I used would make it sound too high-quality and clean for the 80s. However, I am leaning more to the 70s. I like this warm, dry and somewhat muddy sound. I think because you can also cover up a lot in the mixing. To be more specific about the title track: for me it's a mix of Lani Hall's version of "Love Song", "Playground Love" by AIR, with a touch of Pink Floyd and Elton John. It's also based on a sample of a soul record from the 70s that I found on my last New York vacation. I think that I don't really make electronic music and I would rather use the possibilities of electronic music to realize my music. But it's interesting how you interpret my sound.
As I move through the tracks of Take Care My Friend it feels like a journey, and the steps of that journey were destined to be in this order. Is there a concept/ a story to the album that precedes the tracks or is this just the way it fell?
The order of the songs is already deliberately chosen. But it doesn't follow a certain story but a feeling. I like it when records start so unspectacularly. Without a big intro and drum roll. It just starts and in this order it just felt good. However, when I'm producing I'm already thinking about where I want to see the tracks on a record. When I have a few drafts together I roughly put them in a certain order and think about what kind of song is still missing.
Are you playing the keys on all tracks? What other instruments are you playing on this collection?
I play practically everything except strings, brass and drums. That all comes out of the box and is practically played and controlled by me on the keys.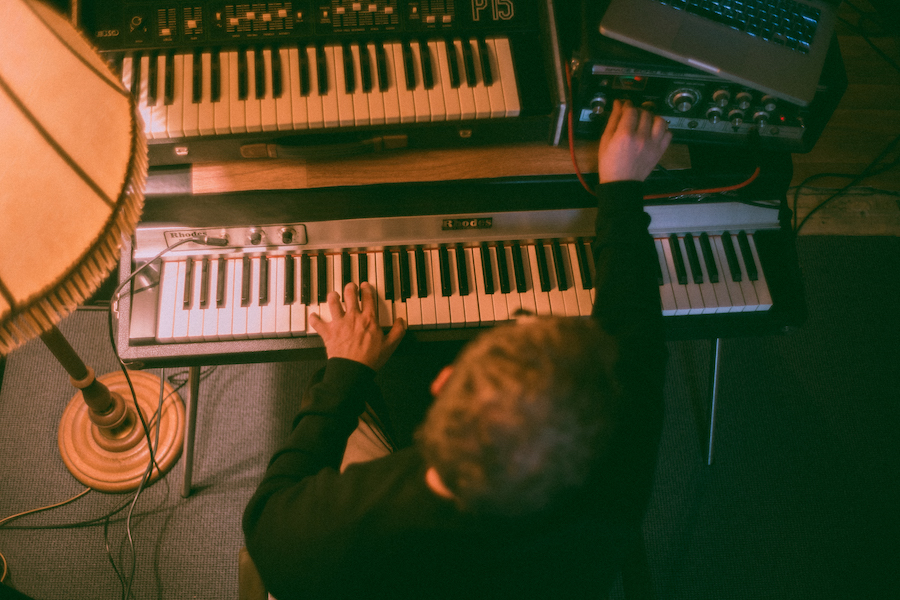 What other musicians are involved on this project and what parts did they play?
Besides my vocalists Kathrin Kempf and Chris Pookah, only Florian Brettschneider. He played the solo guitar on Strangers.
How did you meet Phil Cooper of NuNorthern Soul?
I did a remix for Abimaro & The Free, who released their single on NuNorthern Soul. I don't even remember how the contact came about back then. Anyway, I sent him my tracks last year and he was immediately on board.
Who would you say are your musical idols?
Difficult question. For example, I wish I had the seemingly endless creativity of Prince or David Bowie. I wish I could play the piano like Robert Glasper and have the songwriting of Stevie Wonder. This list could go on forever. I don't think there is one idol, I think it's more of a mix of different people's abilities.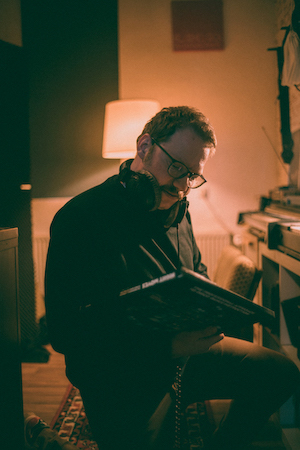 Is there a record back in time that you wish you had made?
"Moon Safari" by AIR
If someone wanted to know more about you, is there an album that represents your true nature that we should listen to?
If that's about Flashbaxx, I made aplaylist
If it's about Daniel Stenger, I would say "From Here On In" by South.
Are there some other projects you are working on that you can share?
Musically there is currently only Flashbaxx. I used to be in a post-rock band called Fitzcarraldo. But that was over 10 years ago. For the German readers my podcast "Proseccolaune" might be interesting.
You seem to have spent your whole life working on music. If you didn't do this, what path do you think you might have taken?
Difficult to say. Basically, I wanted to become a rock star or at least be able to live from my own music. Obviously, I failed with that. I have been self-employed with my recording studio for 15 years. That is longer than I was in a permanent position in a travel agency. I have no training as a sound engineer, but have always done what people approached me with. Recording bands, producing commercial music, sound mixing and production for podcasts, tour manager, party DJ, stage musician for "My Sleeping Karma" and so on. My strength is my adaptability and I like variety in my life. It has always been clear to me that I will not pursue a conventional profession. Since I come from a gastronomic family, that might have been an option. But it's all good as it is.
The closing cut of the album 'City Lights' is a timeless classic in the making. What can you tell us about the vocalist and lastly, tell us about the meaning within the lyrics.
Chris is originally from Scotland, but has lived in Aschaffenburg for a long time. He is actually a singer / songwriter and I really liked his album "Behind The Sun". Back then we ran into each other a few times at his gigs, and we got along really well. When I was working on the music for "City Lights" it was pretty clear to me that he had to sing on it. I wanted a feeling like Zero 7 convey on their records. So I had a few sessions with Chris in my studio and tweaked the lyrics together. Somehow, I can get into sad stories and write from that perspective. It's strange because I'm actually a very funny and optimistic person. Therefore, the text actually has no relation to my own reality. Chris came on with this wonderful chorus. The recording went quite fast. I made a small change to the lyrics as it was very important to me! So we changed "Guide a ship ON the coast" to "Guide a ship TO the coast". And I did that one day before the deadline for the pressing plant. I like the song very much, because it takes its time in the middle and rears up again. The perfect finish for the record.
Thank you for your valuable time Daniel.
Mix of the Week #453: Flashbaxx