Felipe Gordon
By: Dream Chimney
The following interview was conducted August 10, 2023
Bogota's Felipe Gordon is a renaissance man, releasing bomb after bomb on all the right labels: Heist, Shall Not Fade ad Quintessentials. On this next project Gordon has created a new label on association with Clone, Wide Awake, the imprint designed purely as an outlet for his own choices and releases. On the week that he drops his stunning new album 'Errare Humanum Est', we catch up with the Colombian cool cat about his visions and sonic ideas.
I'd love to hear about the initial idea for the album Errare Humanum Est. When did you first approach this concept and what was your original intention with this release?
Well, the whole idea behind the name and the album concept started with this obsession with a 70's psychedelic/religious Brazilian song by Jorge Ben named -Errare Humanum Est"
After obsessing myself with the idea of the mistakes behind an artistic process, I came to the resolution of going back to some old tracks I never finished because I thought weren't good enough for any release. To be honest 2022 was a complete shit storm and after touring for some months I was having anxiety attacks and nervous breakdowns. Because of this I was making wrong decisions towards myself and my loved ones.
The process of creating this album was kind of a cleansing project and a way to accept my humanity and the mistakes and decisions that come with it. For me, the whole process of creating this album became the path to develop and accept my mistakes as a sensitive human being and a musician.
What was most important for you to convey through this album? Do you feel that you were able to accomplish all of your intentions?
First of all, I would love that people who don't necessarily inhabit the deep house scene understands that "electronic music" can be much more than DJs and parties, it can take you somewhere else, it can be melancholic, it doesn't have to sound like a bunch of machines, it can be human and it can be expressive.
Second, that mistakes and being human are closely related, and that's the beautiful thing about art. It's the most important way of expressing our freedom as people.
What are you most proud of with Errare Humanum Est?
I love the concept behind it, all the work behind the artwork, the photography, the editorial design, but mainly I love that it's an album that you can sit and hear with attention on any situation, I didn't want to make a "dance" album, I wanted to make something that could stand time and felt like a full musical conceptual body of work.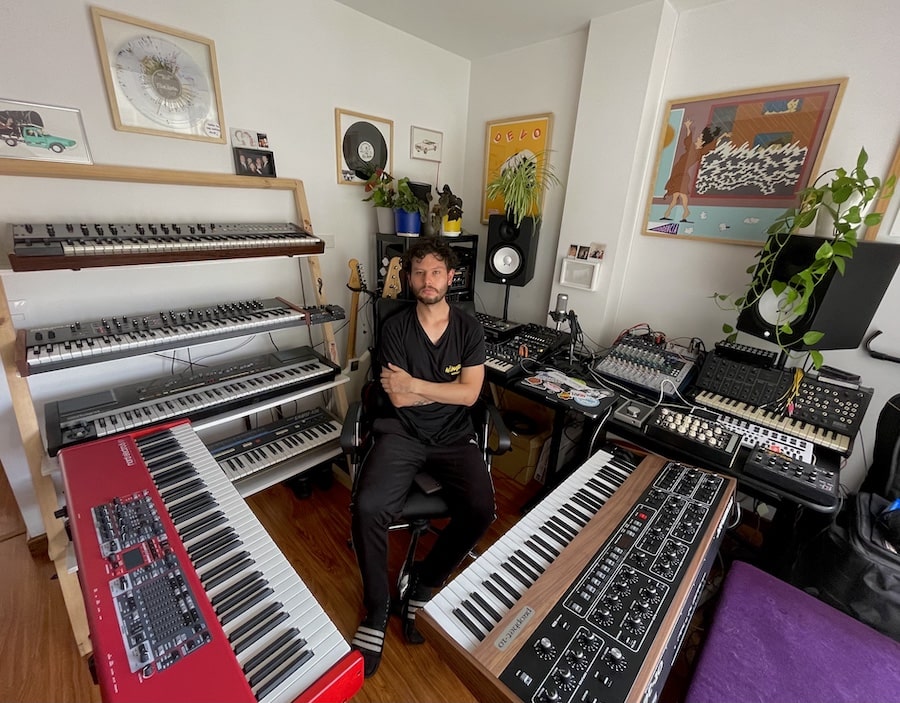 What was the most challenging part of bringing this release together?
Starting my own label and doing all of the release from scratch. It's been almost 12 months writing the music, mixing, arranging, taking the pics, conceptualizing this idea that started as an emotional recovery, picking the artist behind the album cover, taking pictures of the actual art piece, organizing the playlist, planning the promo, doing the pitches, sending the promos, arranging the pressing, choosing the vinyl color, creating the distro strategy, selling the records and so on.
I feel this is the first time on which I'm doing almost all the work and it feels great to have all the freedom to make what you think is best for the release. But to be honest it's been quite a challenge!
I guess this album marks a lot of years in the music business, I'd love to hear your thoughts on how your creative / production process has changed and remained the same over the years. Do you approach anything differently now?
I feel I keep developing the way I approach writing music, for me that's the most important part of this whole thing, trying to get better at composing and communicating the ideas that are constantly in my head, taking all these noises, sounds, patterns, melodies and creating something tangible is the most fulfilling and incredible process I've ever experienced.
What drives you to continue creating music?
Pure pleasure, that's it.
What has been one of your favorite moments from the past year?
Playing back with my live band, creating these jazzier versions of my tracks with an 8-piece ensemble has been an absolute pleasure!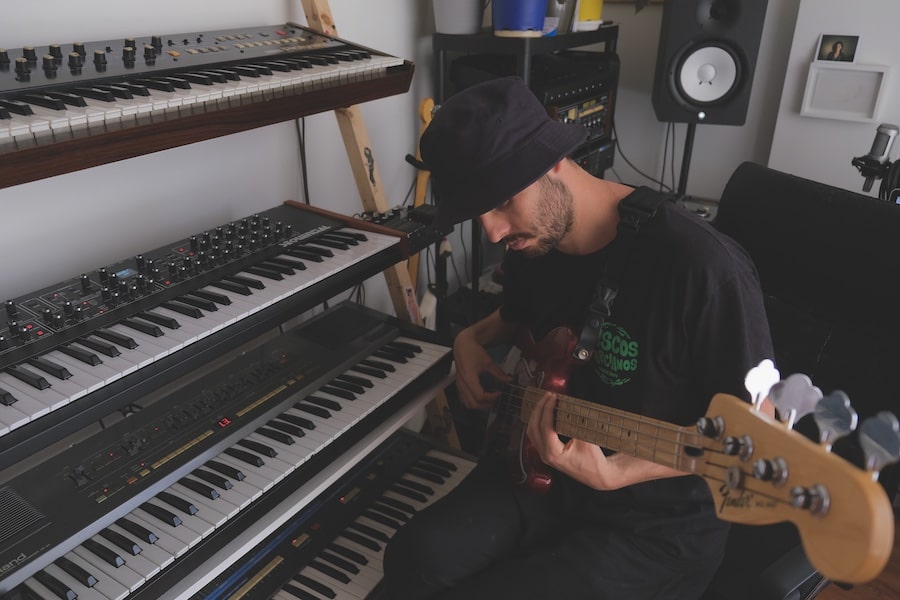 Where do you find the most inspiration when it comes to discovering new music?
I always have this conversation with a close friend. I sort of let the music decide when to show up and teach me something new. There's a ton of new ways of searching music, but at the end of the day, the people with who you spend your time and the places that you go to will always show you what you want to discover. Having nerd friends with cool music taste and going to concerts must be two of the most important things in life.
You are releasing on your own label Wide Awake. What can you tell us about the imprint and its mission? What can we hope to see next?
To be honest I created this new label for the plain and simple reason of releasing my own music without any barriers. I write and compose stuff every day. I just want to have a good way to get it out there on a physical format. In the future I would love to invite people who I admire to release on the label, but right now I just want to try to set something on my own, not creating a huge company, that's it. It's just a matter of trying, it doesn't matter what's the result, just start something and see where it takes you.
What is next for Felipe Gordon?
I'm touring for the first time in ASIA and Australia in November, that's exciting ☺ I'm also releasing my third album which is a hip hop beats one, I know I'll just keep writing and writing, that's my main obsession!