The following interview was conducted October 7, 2023
Tel Aviv's Elado has been making people dance on disco floors for time! Back on Razor-N-Tape with this rework of Nadeem Khan's Bollywood cult classic - Tu Tak Tu Tak Tutiyan. Here we ask the exciting producer and dynamic DJ to talk us through his wildest dreams.
Did you ever dream when you were a kid that you would be doing what you are doing today?
I started doing this as a 13-year-old kid, so I never had the chance to dream about it. When I was thirteen it was 1987 and DJing was not a thing kids dream of. DJs then were like entertainers with an open mic, most of them barely knew how to beat mix. It was just something that people saw as a hobby. I started to mix naturally with a tape cassette and a home turntable and have kept doing it ever since.
What is your dream event to play at?
My dream event would be Dekmantel selectors on the beach stage. No doubt about it.
What would be your dream gig to attend and why?
Any ANTAL or DJ HARVEY set would be my dream gig. These two guys are real DJs. Their long years behind the wheel and huge experience in this profession gives them the confidence to play however and whatever they feel at whatever moment. Being in the crowd of a gig like this gives you experience the most pure and highest form of this art. It is always going be a night to remember. This is what it is all about!
What is your dream studio set up?
That would be lots of live instruments, real drums, Roland V-drums too, and all kinds of analog synthesizers and drum machines so that I can play everything live and spontaneously without knowing what I am gonna get from the take. I cherish the mistakes I make and usually put them in the final mix.
What artist past or present, would be your dream collaboration?
Present - I would love to be in the studio with Nu Guinea or Altin Gun. Or I would like to do an official remix for them.
Past - I would like to make a tune with Cesaria Evora on the vocals.
Who is the artist of your dreams right now?
Bruno mars haha! I just saw him live with my 8-year-old son. He is in the league of Black music's greatest entertainers. His performance reminds me of legends such as MJ, JB, Prince & Little richard.
If you were not a DJ and producer, what would be your dream jobs?
I would be a stunt man in Hong Kong's Kung Fu movies.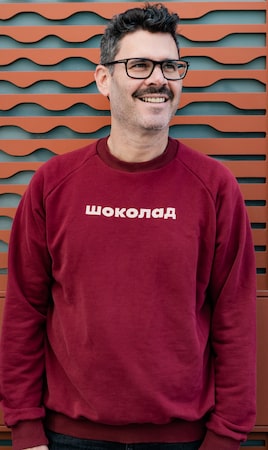 In your wildest dreams what would be your perfect party starter?
One day I will have the balls to start my set with the Tu TaK / Gulab Jamun track. I just do not know what I am gonna do after lol.
What is your dream sunset tune?
Oh. I LOVE sunset tunes. Too many!
The ultimate would be
William Orbit - Harry Flowers.
Rah Band - Is Anybody There
Minnie Ripperton - Loving you.
Lins & Ford - Lazy day
Calm - I Love You (Willie Graft Remix)
Talamanca System - Balanzat
And one for the sunrise:
Union Jack - Water Drums no doubt.
Name a record you love with a dream in it?
Well, I choose 'Martin L. Dumas Jr - Attitude Belief and Determination' and do not let anyone steal your dreams!