Don Carlos
By: Dream Chimney
The following interview was conducted in February 2023
It's a pleasure to talk to such a legend Don Carlos. Welcome to Dream Chimney.
How do you feel about the status of 'legend' put upon you?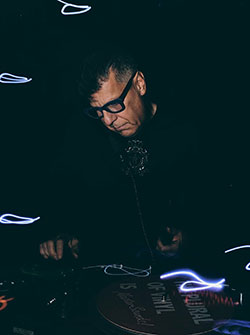 Thank you for your time, and also for the expression towards me. I do not consider myself a legend but simply a lover of beautiful music. Over the years as I have matured as a DJ I have tried to express my personality as a producer.
I guess you made some tracks that changed the history of house?
I don't think I have changed this world but only that I entered it to revolutionize the sonorities and establish myself in this world to join the greatest.
For you, what is the definition of Paradise House music? Is it a time, is it a set of chords, is it a feeling?
I believe that paradise or dream house already has a meaning in the name, after all we all have the hope of reaching heaven and having beautiful dreams. For me, I wanted to make music to dream and get to take the body and mind to another dimension.
We know you mostly for the seminal classic Alone. Did you know back the when you were making it that it was going to be big?
I hoped it would be successful, but I didn't imagine that even today after more than 30 years it is considered so powerful.
Many records you make made, have a timeless feel. To what do you account that feeling of records that stand the test of time?
I think that music is a gift that God wanted to give us and many times in life we remember the most beautiful moments with a song that takes us back to those moments. I have tried to put together my memories, my soul and my love.
Alone is a word that also exists in Italian as well as English, they have two different meanings which are both very present in the emotions I had when I created it. Everything I did afterwards was always a search an affirmation of my sound.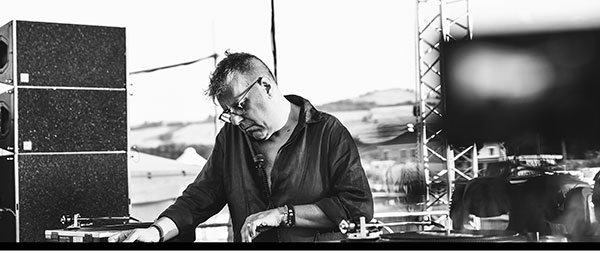 When you are not making magnificent music, how do you spend your days Don Carlos?
I still live close to where I was born. I love the sea and therefore I moved to a location on Lake Maggiore. In the morning I like to get up very early and go and see the sunrise on the lake. Every day I travel about 15/20 km, and this helps me to find my inspiration.
How much time did you spend on the island of Ibiza back in the day?
Not so much really. I consider Ibiza a place that is now out of the market for me. Now only those who have many likes on Tik Tok or Instagram go there, pushed by pseudo agents who prepare the musical line ups. Perhaps they don't even know the title of the track they put on. It is no longer the island of 30 years ago. Today it is a money-making machine.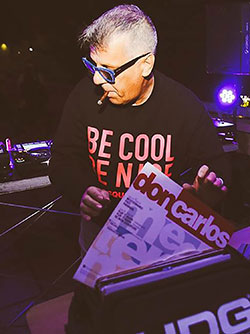 Who are the DJs and producers that you consider your contemporaries from that time?
Frankie knuckles is the one who inspired me the most of all. He was the one who opened my mind.
Out of all the clubs you've played in about the world is there somewhere that you love?
I've been through a lot of clubs, but if I have to find one location I love, playing Franci and Paris in particular. I feel at home there.
How do you pass your days at the moment. Are you in the studio every day creating?
I'm not in the studio every day, but I still like going there to create. I also I spend a lot of time listening to what I make. I am very critical of my own work.
Do you look at new artists and new music for inspiration for the music or would you say that you prefer to look to the past?
At the moment I'm not seeing many new things in our genre. I find a lot of borrowing from other people's songs to create your own track. Instead of creating your own sound. If you see an Armani suit and then go to a tailor and have it made the same, it will never be an original Armani but a copy.
You had few releases out the last few years on some very current labels like Wolf Music, Razor-N-Tape, Imogen. To what do you attribute this new energy?
I went through a period in which I no longer wanted to produce, but then I returned to this world and I made some releases with those who wanted to have my music and I agreed to release some of my tracks on their labels.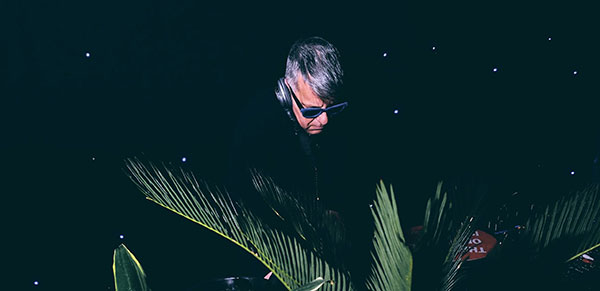 'I'm Steel Here' is very much Don Carlos from past years but with a very contemporary feel. Tell us a little about this new release for you?
The contact was with Jimpster I sent him some tracks and after a while he replied very positively. I already loved Freerange. I liked their profile and I'm happy today to go out with them. 'I'm Steel Here' was born while I was thinking about creating a very electronic sequence from the early 80s disco with a 90s piano house sequence. All the sounds are original, and I have not sampled anything. Like Alone, it was born in a very short time. It happened naturally.
You have been in the game a long time. What advice would you give you producer trying to achieve longevity?
The only advice I give is to look inside and to let what is truly inside you come out.