DJ Rocca
By: Dream Chimney
International disco afficionado DJ Rocca has been invited up next Cyphon Recordings. Active since the 90s, the Italian producer is a dedicated explorer of the Italo Disco sound. He's been plotting his sonic journey for decades, making pit stops at worldwide labels - Rekids, Toy Tonics, Slow Motion, Soul Clap Records and Razor-N-Tape Recordings, working with artists like Howie B, Jazzanova and Zed Bias, as well on ongoing projects with fellow Italian legends Daniele Baldelli and Dimitri From Paris. We ask the master of the dance and chameleon of sound about five albums that over the years have touched his soul.
DJ Rocca's 5 Inspirational Albums
DONALD BYRD - PLACES & SPACES
I'm a big fan of Donald Byrd, own nearly fifteen albums, from his early Blue Note career to his latest collaborations with Guru Jazzmatazz. He is the man who brought jazz to funk and disco, a true trumpet champion who played with John Coltrane and all the legendary jazz musicians, but at the same time knew how to innovate the language as a leading actor, evolving jazz with the musical revolutions of the seventies and eighties. This album is from 1975, and is produced by the fabulous Mizell brothers, a pair of wizards with a golden touch. I discovered this album because Daniele Baldelli played it in his early eighties DJ sets. I have owned it for many, many years and listened to it hundreds of times, and it leaves me with good vibes every time I hear it again. There are songs that many have sampled, but also examples of style and harmonic progressions taken up several times in recent years by producers such as Carl Craig or Jamiroquai
STEPS AHEAD - MODERN TIMES
This is an eighties all star group, with legends as Michael Brecker and Peter Erskine, that used to fuse jazz with electro in 1984. Honestly this is the album that opened my mind to the jazz world when I was teen. The strength of Steps Ahead music was in using innovative rhythmic languages for the times (inspired by the world of the early drum machines, such as the Oberheim DMX, used in both pop and electro) applying them to the styles of jazz and fusion. Their harmonic forms and arrangements were never too complicated, but all played by enormous musicians. It is still surprising today to hear tracks like Modern Times, which begins with a synth arpeggio and evolves into a modern jazz ballad, or Radio Active, a real electro jazz track, which after forty years does not seem to have aged.
PHOTEK - MODUS OPERANDI
Mr. Ruper Parkes was a musical genius of the nineties. He wasn't only a drum and bass producer, but a real innovator like Aphex Twin, Boards Of Canada and Roni Size. I used to be a D'n'B DJ from 1995 to early 2000, in a very know Italian club called Maffia, and I spinned lots of Photek productions. After many 12", his first long playing was on a major, in the same year of a Mercury Prize assigned to another D'n'B album (Roni Size - New Forms), just to testify how popular was at the time this genre. Photek attention to sounds, his maniacal drum programming, his ability to use jazz idioms and bring them beautifully into ambient atmospheres, still leave me speechless. This album was given to me as a promotional copy, by a dear friend who used to work in Virgin UK, so it has a double value for me, for the friendly gesture and for giving me a cornerstone of my artistic training.
STACEY PULLEN - TODAYISTHETOMORROWYOUWEREPROMISEDYESTERDAY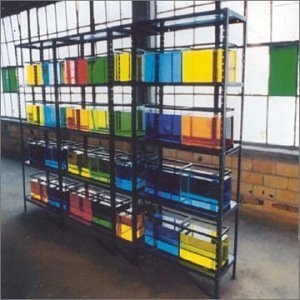 I honestly didn't know Stacey Pullen either as a producer, or as a person, or even as a representative of the Detroit techno scene. In 2001 our common booking agency made us do a few dates tour together in Italy, and at the same time he released this fantastic album. Again, I must say that this was an album that opened up a world for me, namely that of Detroit techno. I was superficially familiar with the techno scene, and this LP made me realize that the genre was something much deeper than I thought, both artistically and culturally. Stacey Pullen opens his style to different languages, all with a common thread, his love for black music, but with a personal style that combines techno, boogie, funk, jazz rock and broken beat in a spectacular manifesto of how an artist can arrive to astonishing heights of beauty and eclecticism.
ORPHEUS - VISIONS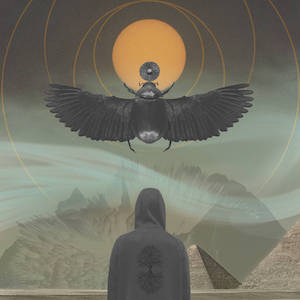 Orpheus is none other than Jarrod Lawson, a fantastic soul artist from Portland, that plays jazz piano and won many prizes. This project from 2019 is mainly created in solo, with a particular production that explores the use of electronics, modern soul, R'n'B, jazz funk and more. Jarod plays keyboards, does the backing vocals, arranges, programs the drums, mixing all a bit like Prince did at the beginning, but this time, with a bedroom producer attitude. The result is a masterpiece. I discovered this album while listening to the English digital radio station NTS, on Patrick Forge's show, and it was my soundtrack to the very first covid lockdown we had in Italy. As always, music saves even the worst situations.
DJ Rocca - CODE 041 EP is out March 31, 2023 on Cyphon Recordings