Club Soda
By: Dream Chimney
The following interview was conducted in June 2023
Club Soda are next up on Flexi Cuts. Their first LP, Vibin' Places dropped in 2020, and was a versatile collection of electronica that hits different, whether you're a listener, DJ, or clubber. They are shortly to release their new EP entitled Basso e Batteria, we sit down with them by the chimney side for a little chat.
Thanks for taking the time to talk. Where are you all based exactly?
We are all in Italy, in Emilia Romagna, specifically in Lugo in the province of Ravenna. Our last few weeks have been really intense! Our lands have been hit by a terrible flood, and like so many friends and neighbors we have stepped up to help each other to bring our homes and activities back to normal!
Tell us the members of your collective and the parts they all play?
We are a trio born and devoted to analog instruments, which manages to give us a certain physicality/concreteness, and at the same time it limits us in our choices, which in turn increases our creativity.
Filippo plays the keyboards mainly Yamaha DX7, MS 101 and Rhodes processed through a looper that allows him to create enveloping atmospheres. Nicola is on electric bass and Simone takes care of the rhythms, arpeggios, sequences and some improvisation on the vocoder.
The setup is MPC1000 Akai, Micro-Korg, Roland Tr 8, Pocket Piano. Our sound is strongly affected by the instruments we use, and before adding or removing one from the setup we really take time to consider that.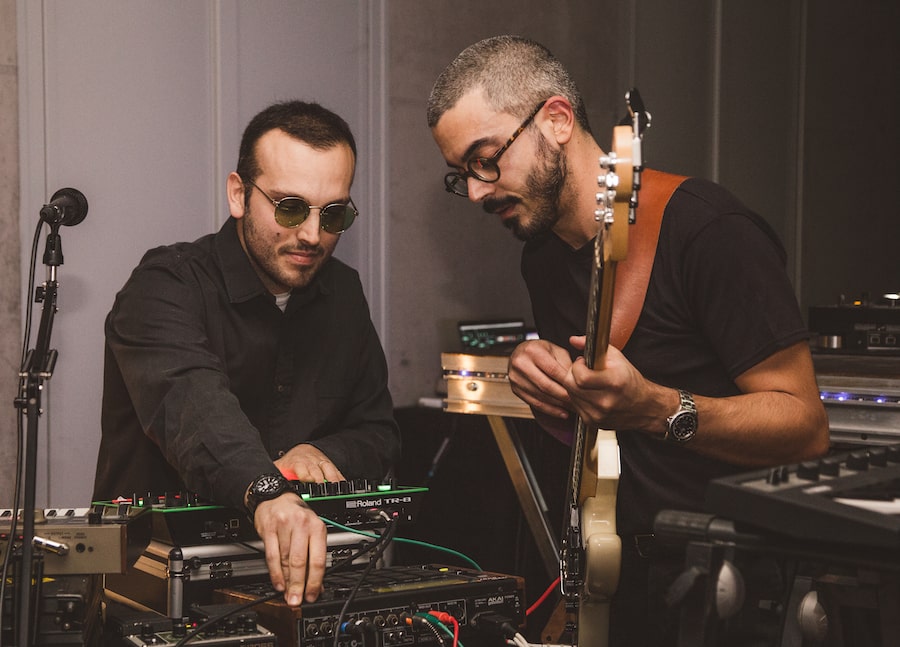 How is the live music scene where you are right now?
Our city, Lugo, lies in the middle between two strongholds of the 90s and 00s house scene in Italy: the Riviera Romagnola to the east and Bologna to the west. Lugo, a small provincial town, is not counted as avant-garde place, yet over the years, it has managed to cultivate its musical identity still influenced by the vibes those years.
Lugo was the capital of Romagna, a land that some have described as being a -borderland" that gave birth to artists, musicians and filmmakers. Of our land we love its traditions and the memories we have in its places, the sea, the countryside and the hills.
Lugo is the birthplace of Francesco Baracca, the famous aviator, and today it is famous for its Vintage markets in the streets of the centre of the town.
When did you guys first come together?
Simone: I have been producing music and DJing for at least 15 years. After several releases, musical adventures, and failed attempts, I found myself at a loose end where I had very little inspiration in the studio. By chance I met Nicola who one night brought the bass guitar to my house, I flipped a pad and a 4/4 kick drum on it ... the first track Club Soda was already born. The Club Soda alchemy has been a blessing for me, putting me in the game as a live performer, but also approaching music in a more " mature" way and with a free, out of the box approach.... making me experience complicity, creativity, and friendship that I never thought could happen through music. Music is a great way to connect vibrations.
Nicola: Music has always had something to do with the three of us, ever since we were kids. Filippo and I have been playing together since the early 00s while Simone was deep into records, his father Lorenzo is a well-known DJ in the area as well as the founder of Flexi. One night I brought the bass to Simone's house and after dinner they started improvising on some deep-house samples. From that jam the embryonic Club Soda was born. Soon afterwards Filippo joined who completed the lineup. Since then, it was late 2018, Club Soda has never stopped creating together.
Filippo: It was 2018 when I saw an instagram story of Nicola jamming with Simone (whom I didn't know yet) and I knew immediately that I would like to be part of that project. Until then I had experience (also as a composer) in different bands playing bass and keyboards but always maintaining an acoustic approach. It was not easy at first to fit in with the keys in these electronic sounds but from that moment, a journey into unexplored musical terrain started that is very inspiring for me.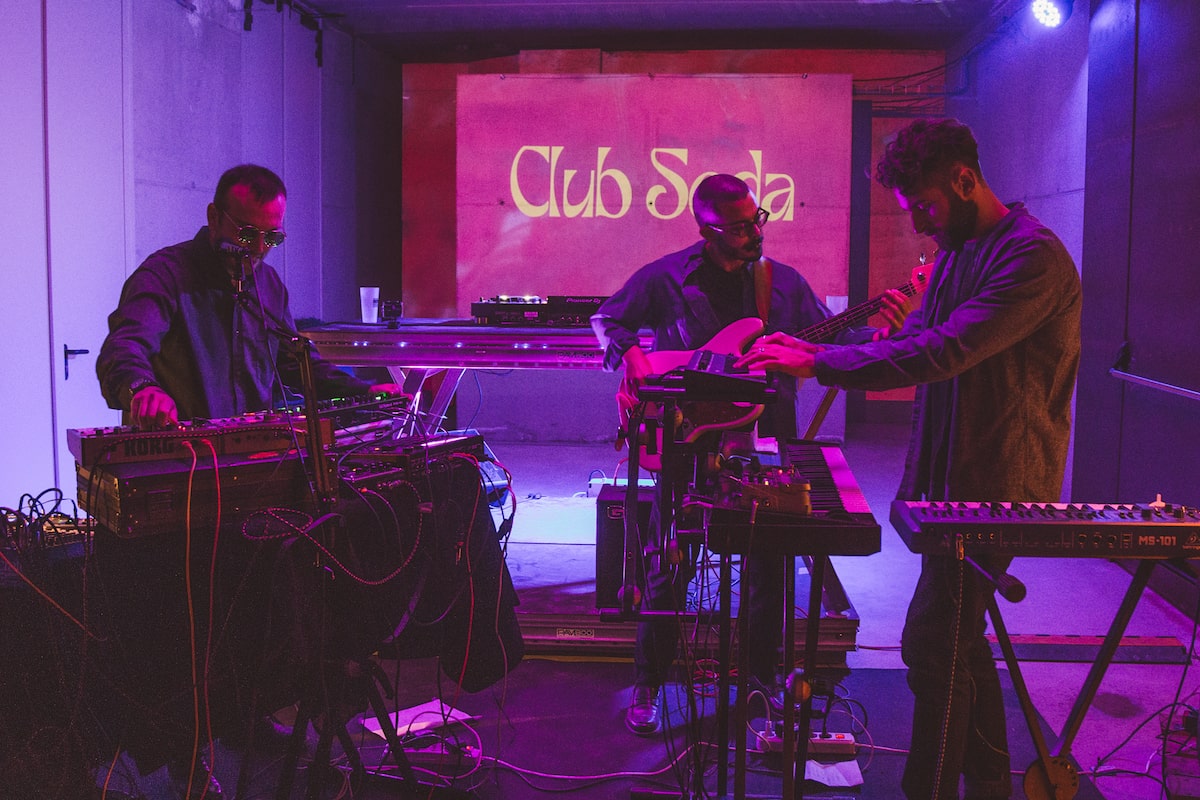 Do you have a dedicated studio that you created Club Soda in?
The production came after about 1 year of playing together. We started recording sessions in the studio, and gave a continuity and structure to the songs, while remaining with a very "live" attitude. Our need is to maintain the flow of the jam session, creativity, and improvisation, without sacrificing them in the name of an arrangement that is too "canonical" but also strongly related to the musical instruments we use.
The first phase of our project is entitled "getting to know each other - jamming - creating" and lasted a year, more or less. Ours is a creative process that rests on live improvisation, and after the many evenings spent jamming we already had about ten songs and from there we felt the need to leave our mark.
At first Simone had the studio in the basement of Flexi, and there we started recording our first sessions. It was there that the first mini-LP Vibin' Places was born, released in 2020, dedicated to the vibrant places where the record took shape. Then in 2021 came the EP "Summer, Hold On" with a remix by Melchior Sultana released for Flexi Cuts.
What kind of stuff might we hope to hear in a Club Soda set today?
Our live-jam band attitude, of which we are very proud, colors each of our songs differently! Ours is an analog and multifaceted set. We play with "vintage" instruments, and we have realized that our music can adapt in very different situations as well. We can work at the beach in a relaxed mood, but we can break through the subwoofers of a club.
In one of our live shows, we look forward to playing the newer songs but without leaving out the pieces from the old records that mean so much to us.
Who are the artists from the past who inspire the music that Club Soda makes?
Our musical identity has been forged over the years in a contamination of many genres, styles, and flavors both heard and played. Filippo and Nicola grew up listening to Nirvana, Placebo and Muse, but many inspirations also come from the 70s-80s Italian music of Battisti, Bill Withers, Commodores, Genesis.
Simone brings with him a wealth of listening as a DJ but also as a digger: house-music, French-touch with 80' derivations, some goodies and rediscoveries, black classics, Philly but also a lot of soul and Italo disco.
Flexi Cuts - what can you tell us about the label?
Flexi is first and foremost a record store, established in 1984. Founded by my father, Lorenzo and still holding its own despite the market that has often changed along these 40 years. The stamp of the store has always been aimed at DJs, lovers of Black Music up to the Acid Jazz, House, Italo, Balearic and Cosmic derivations, but of course also Pop. We are in Lugo, Romagna, halfway between Bologna and Rimini, a cradle between trendy House Music, Cosmic and traditional dance hall music.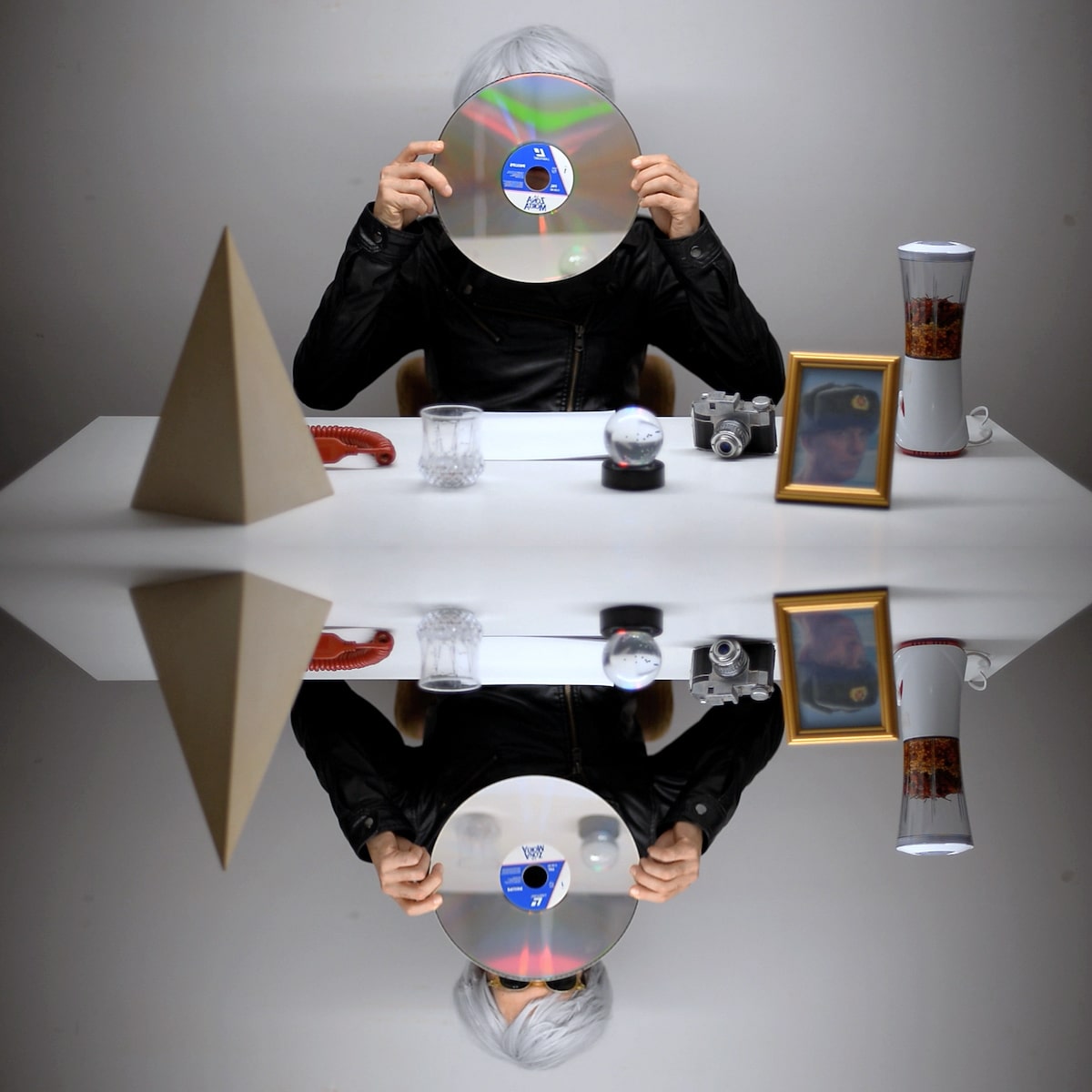 The decline of nightclubs led us to shift the store's asset toward more and more ad hoc advice and research, navigating the niche of vinyl and those with a passion for digging and used records. In 2016 he opened Flexi Cuts, a natural branch that complements the store's landscape.
The label's musical radius is electronic across the board, we release on both Vinyl and Digital, and this year will mark the 21st release.
Moving on to the new EP. What can you tell us about the lead track?
Basso e Batteria, a title we intentionally chose in Italian, is the main track on the new EP. We used to play this track at the end of our live shows, we really like the way the keyboard chords work that Simone brought back from the typical house music atmospheres of the 90s. We knew right away that we wanted to focus on this track and so the project was born. Shortly thereafter we contacted Sara, who conceived the vocal part and wrote the lyrics. The first time we heard her demo we knew she was super tuned in to us.
We are premiering Gin Tonic. Talk us through this track a little?
Gin Tonic is a track that we are very attached to. Like all the others it was born in one of our jam sessions: Simone started with a looped sample of sampled congas, and Nicola played over the bass line. Filippo finally rolled out the mat on the groove with his DX-7 with a nifty theme...and here's Gin Tonic. All improvisation!
What other projects are you working on that you can share?
We have several new - old unreleased songs, which we often play live but don't have a planned release yet. Right now, we are focused on the release of Basso e Batteria EP and the mini tour we will do this summer to present the record. Basically, we are born as a live band, so our first need is to play music in front of people!
What are your next ambitions as Club Soda?
Our main ambition is to continue making music while having fun and without too many predefined patterns, and that this musical concept is understood by the listener.