An Interview with: Calm
By: Dream Chimney
The following interview was conducted in January 2023
Dream Chimney Premiere: Calm & Jimi Tenor
Where is it you are from exactly? Paint us a picture of where you grew up a little?
I was born in Kumamoto - very far away from Tokyo, a super lovely countryside.
What was the music scene like there?
No good scene really. The only way to check good music is from the radio. Specifically - NHK-FM Radio.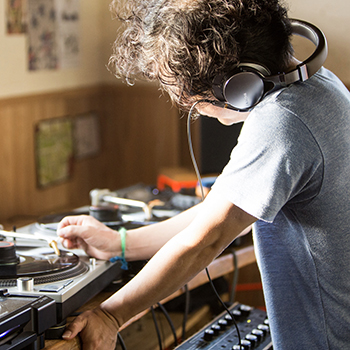 Where are you based these days exactly?
I moved to Kawasaki City, 15min tube from Shibuya. Really great place. A mix of mix of city life and nature.
What do you think is the most impressive thing about the Tokyo music scene?
I think the best thing about the Tokyo music scene is that it has a good mix of US and European influences.
What do you dislike about the Tokyo scene?
There is too much 'copying' going on from other countries.
When did you first start to play with music?
At 15 years old, I started a band, and I played the guitar.
Were you a DJ first? Where did you play in those early years?
My first DJ gigs were at the 'Live House'. This was when I was between bands.
What kind of stuff did you play?
Jazz, Soul, Rock, New Wave, Brazilian. Every kind of good music I felt at that time.
Do you play out as a DJ these days? Where do you play?
I have 2 main parties: one is 'Bound for Everywhere' at Aoyama Zero - this is very much a dance groove party. Another one is 'Oasis' at Bar Music Shibuya - This is more of a listening bar with more varied style selections.
How does the DJ culture compare in Japan to the international scene? What do you think are the differences?
Almost the same I think, but sometimes I feel is Japanese people little bit shy before they get drunk.
When did you first begin to produce?
First was my high school days for my band, but professionally I started in 1995.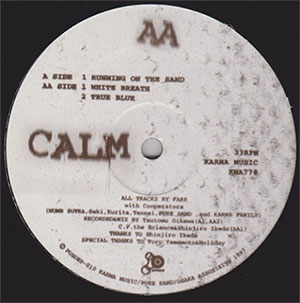 What was your first release?
The Calm EP
What do you feel has been your most notable release to date?
This is the very difficult question for me. All my releases are important.
Which one of your releases do you think slipped under the radar?
Probably my remix works
Who are the artists from the past who inspire the music that you make?
The Beatles, John Coltrane, Miles Davis, and Pharoah Sanders
Who do you think is making great stuff right now?
Kuniyuki Takahashi - He is the pride of our Japanese Music.
Your music sometimes transcends genres. What words would you use to define the music that you make?
I use the word for my music is -FAKE", this is not joke. Most Japanese are good at making fake something, cars, electronics, cloths, culture - the beginning of most things are FAKE. Then, I made a connection with the Japanese traditional way, and this all changed to being original.
How did you hook up with Hell Yeah Records?
Mari san who is Marco san's wife gave me the e-Mail.There was a picture with of Marco san with my album; a vinyl edition of "From My Window". This album was Japan Only. So I easily understand he loved my music.
The Big City Takes is an intriguing title. What can you tell us about it?
The title was Jimi san's idea. He made the lyrics of this song.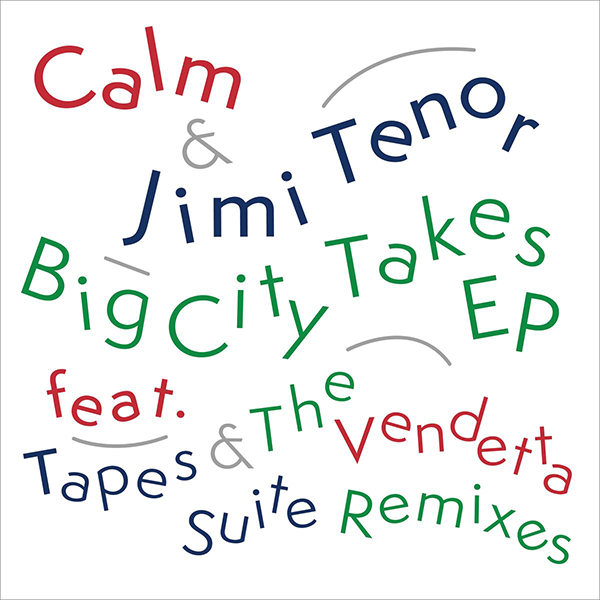 Can you talk us through the title track a little.
Me and Jimi san made demo parts at my studio when Jimi san came to Japan. We made 3 tracks in 2 days. Jimi san made arrange after he back to his studio. I have nothing more to say it other than, his version is excellent!!!
How did you make the connection with Jimi Tenor?
Marco san is the hub between us.
How did you approach the vocal. Did you allow him to just do his thing?
Jimi san's vocal was super excellent. There was nothing for me to tell him.
What other projects are you working on right now?
I started my new album called "After". If Marco san likes this album, the vinyl edition will out from Hell Yeah Recordings. And I am the Mastering Engineer, so I'm working on it!
If we make our way to your city, where do you recommend we should go for some good vibes?
I don't recommend Tokyo. My super recommend is Precious Hall Sapporo. They have super good sound system and there is many good local DJ. I really recommend the Auditory Lounge at Precious Hall.
What do you like to do when you're not making great music?
When I'm not listening to music my precious time is with my son.
"Big City Takes EP" available January 27, 2023