The following interview was conducted in November 2022
Thanks for talking to us Ben. Where are you today and what are you doing?
I'm between homes right now and crashing in a friend's art studio, a paint-splattered warehouse in Hackney. I've got only a few scraps of my studio with me - MPC and some FX pedals - but I'm surrounded by paintings and books which is quite nice.
Where is it your from exactly?
I was born in Darwin - Northern Territory of Australia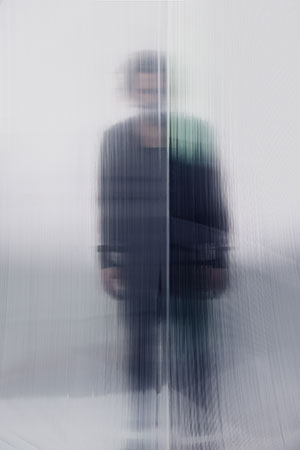 Paint us a picture of where you grew up a little?
Early on it was in the Riverland, which is quite a dusty, scrub covered region that the Murray River flows through. Very dry and hot, and the tap water is brown. There was a guy that sold heavy metal records out of his bedroom and that's where I got my first vinyl at age 6. After that we moved to Adelaide which is where I eventually got into hip hop, then house, disco, techno…
What was the music scene like there?
The generation ahead of me, that I learnt from, included DJ HMC - House Master Cam. He is a super accomplished DJ and had some seminal house and techno tracks in the early 90s, with the labels Juice Records and Dirty House. They kinda set the tone for the dance music scene there, and there was a lot of love for raw, underground stuff from the US, as well as jacking / acid type stuff. Cam sold me a copy of 'Baby Wants To Ride' by Jamie Principle which was a game changer for me.
Where are you based these days exactly?
My last place was in Limehouse, but I'm making a run for the coast - on my way to Margate soon, in sunny Kent.
What took you to the UK initially?
Big City Dreams. Looking for a different scene and new influences.
What makes you stay there until today?
There have been lots of opportunities in my work as a graphic designer in London, but now that remote working is commonplace, I'm high-tailing it outta here! Looking forward to getting involved with the more concentrated music scene in Margate.
Do you consider yourself a Londoner these days?
I do, yeah. If not then what?! It's been almost 2 decades and I know it better than anywhere else.
What it is you like about the London scene?
There still a lot of lovely talented people that want to dance and make art,and pursue the beautiful things in life - good food and friends, unique experiences in warehouse parties and the like.
What do you dislike about the London scene
This might be just where I'm at personally right now, but it does feel a little bit disparate and diluted. It's a very money-driven city and so it's harder these days for artists and people with less money to get together in a central location. Pockets of scenes are happening further and further out, so it seems a bit more village-y in that respect these days. Which isn't necessarily bad.
Do you play out much and where?
My most recent show was a live ambient thing at We Out Here festival which was super lovely. I brought a bunch of synths and did a free-form set for about 90 mins, along with my friend Will Rixon on trumpet and harmonizer. It was a great experience and I did a late night Dj set as well, for the dance.
But in London it's been more Warehouse things, whether here in Hackney or Tottenham, Seven Sisters etc. Not much club stuff lately but I'm open to it if invited!!
When did you first start to dabble with music?
When I was 5 or 6 I got a Walkman (as well as my dad's turntable) and also started to record tracks on VHS from the Australian music channel Rage. I got a double tape deck shortly after and made my first pause-button mixtapes. Then it was guitar and FX pedals, but I loved stuff that had super cool studio sounds: Prince, Talking Heads, Alan Parsons Project.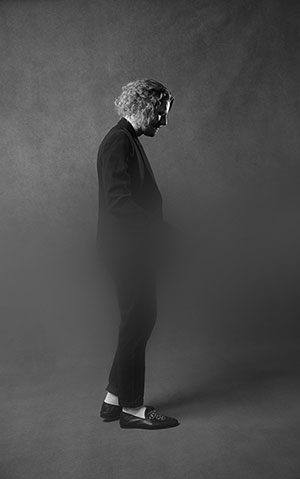 Were you a DJ first?
I had a Saturday residency at long-gone club called Mojo West in Adelaide. It began as a monthly funk / hip hop jam and some graffiti writer friends would come and do a huge piece out the back (and later the surrounding neighbourhood).
What kind of stuff did you play?
It was mostly funk and disco back then, big basslines and heavy grooves. But would branch into some techno and house sounds whenever the crowd was ripe for it.
When did you make the move over to production?
Even though I'd been dabbling I was recording and writing music for ages (since the guitar days!), it wasn't until I got to London that I bought an MPC after seeing Mark de Clive-Lowe absolutely killing it on a tiny stage at Mau Mau Bar in Ladbroke Grove. It wasn't just about sampling, it was playing in live loops and triggering bass, synths and drums parts. Along with a singer. I was like… I need to get into this thing.
What was your first release?
A track called 'When You Looked' on Voyeurhythm 001. Pure MPC, the idea started flipping a Weather Report sample and some very dusty drums.
What do you feel has been your most notable release to date?
I definitely felt things escalate after a track called Salty Tears came out, also on Voyeurhythm.Tricks On Wax and some other EPs did quite well onDelusions Of Grandeur
Which one of your releases do you think slipped under the radar?
I released a record under the alias Earth Patterns called First Light which I would have liked more people to hear. On a great label called Utopia Records. Also a nice 12" on Senseverse Records with my friend Do The Du. Both little-known but I think worth a listen.
Who are the artists from the past who inspire the music that you make?
I think there's obvious influences that come though my older work, but I really love listening to things like Maurizio / Basic Channel, Drexciya, Orlando Voorn, Richard H Kirk in the techno sphere… I adore Arthur Russell (who doesn't?) - lots of jazz-funk, also things like Jon Hassell have been on rotation a lot lately.
Who do you think is making great stuff right now?
I was just digging this record by Salamanda called Sphere… East Coast Love Affair on Athens Of The North are so nice… Felbm is dope, been listening to Moroccan musician called Simo Lagnawi who is performing a lot in London. My label mate Eli Escobar had that killer EP Find A Way. John Carrol Kirby is great. To name a random few - so much out there!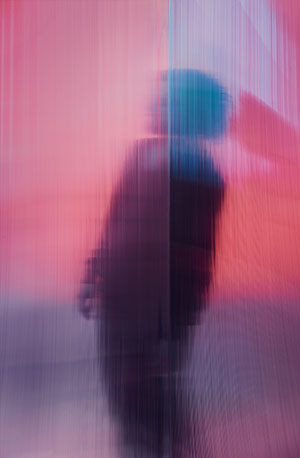 What kind of stuff might we hope to hear in a Ben Sun set today?
Anything I've mentioned so far! Keeping it broad as ever, depending on context but I still love to play jacking Chicago stuff, some Afro/ Latin percussive stuff to get the dance going, maybe some Joe Clausell edits, Underground Resistance or some classic disco like France Joli or Gino Soccio.
You played at We Out Here last year. How was that experience for you?
I want to do more of that, it was brilliant. Live, free, challenging but super rewarding and fun to engage with everyone in the room. Letting music happen at a pace that feels right in the moment and flowing with it.
You have released on some very cool labels, like Razor-N-Tape, and Delusions of Grandeur. You also have you own label. Tell us a little about the label? Who have you had on it? What will you release next?
Voyeurhythm is currently in hiatus BUT soon there is going to be a reissue compilation EP with 4 tracks of mine from that catalogue - coming out through the excellent German label Rawax, on their imprint Housewax. The EP is called Lofi Spirits.
How did you hook up with Phonica Records?
I've been in touch with Simon Rigg for many years, since those first VR records came out and they stocked them in the shop. He was always open to hearing my demos, and with lockdown happening I had the chance to put in some good studio sessions and sent those over. I really am stoked that we finally managed to put it together, as a shop and a label they've been such a part of my music life for ages.
Alluvial Sketches. Tell us about the title and its meaning? Does it have a meaning?
Alluvium is what is produced when mountains crumble and the earth is carried away by gravity and water, sliding down towards sea level and shaping the landscape. Somehow I felt an analogy between that and the process of making electronic music - you begin with building a concept - the mountain - and it unfolds over time, each element trickling down and merging together - you end up with harmonies, combinations, shapes and vibrations that you didn't foresee, but you can lean into as you hear it happening.
Can you talk us through the EP a little?
Glow is the track that inspired the title. It felt good to make these deep, warm, subtly evolving frequencies, and something that, in the right moment, can hopefully be quite uplifting and healing.
Siren is more of a tech house vibe, with gated synth stabs and quite a driving off-kilter bassline. It was my first track with the Moog Sirin, which produces both the repeated treble-end motif and the string sounds at the climax. It's a very unique little synth.
Trip is really back to my roots with a jazz-funk sample twisted into a big disco groove. MPC all the way, just working the tension and release.
Mellow Madness was all about the Juno 60 - going for the lush chord sounds and a soaring lead. The bass is made with the Arp Odyssey played using cv/gate (as opposed to MIDI), which gives it the slidey bouncy kind of feeling. It's a very simple idea but as they say, house is a feeling.
What other projects are you working on that you can share?
When I get my studio back I'm going to record some of the material that we played at We Out Here, along with Will on the trumpet and our friend Sergio who has laid down some beautiful cello parts. A collaborative, experimental thing that should be markedly different from anything I've done to date.
What are next ambitions as an artist?
More live stuff with other musicians; I want to see live performance become more central to my practice. It's scary at times and takes a lot of work but I think that's the best way to have a music experience where something special and unexpected can happen between the musicians and the audience / dancers.
Thank you for your time.
Thank you so much for the thoughtful questions and discussion!