Awanto 3
By: Dream Chimney
Dutch producer Awanto 3 returns to home soil with his next release 'Party Volume 1 on Amsterdam's finest, Rush Hour Records. On his new release the maverick producer lays down some wonky spooky house beats, sketched out and laid down on his trusted MPC while he stayed in a haunted farmhouse. There are many strings to bow of this artist, book publisher, performance art partaker, art artist, musician and general all around sky blue creative thinker. Here we ask Steven Van Heulle to talk us through some of his most important inspirations.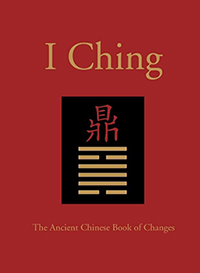 Itjing - There is only one book that has inspired me for life. A great classic work of Chinese origin, widely used for thousands of years as an aid to political problems and as an oracle to be consulted for personal problems or questions raised by doubt and confusion. By providing advice that appears to be based on chance, the Itjing frees the user's mind from narrow-minded and petty rational considerations and allows his or her intuition to react directly or not attune to any given situation. In my early years, during a difficult business situation, I came into contact with, the Itjing through a writer named Gerben Hellinga. At the time, in collaboration with Han Boering, among others, he developed a card game that could apparently generate even more detailed information when consulting the oracle. Both gentlemen have provided me with knowledge and guidance for years and later became close friends. From the moment I threw my first hexagram to this day, I have been completely inspired by the search for balance in our lives through consulting the Itjing. The only thing that is constant is the change. Something that makes and breaks us. My personal advisor and BFF .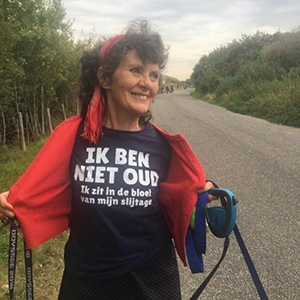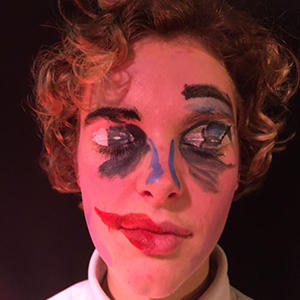 At the moment there are 2 people who inspire me the most. One: My mother and my love. About my mother I can now only say that she is the absolute source of my happiness which I experience every day. Two: my girlfriend. After a few intense, failed, successful and beautiful relationships, my current girlfriend is living proof that positive energy is always the winner in any situation. Every day I learn from her anchor point, which is apparently surrounded by humour, eagerness to learn and discipline. How she manifests herself with the greatest ease and natural charm is an inexhaustible source of daily inspiration. Also, the way we met is another sign that synchronicity is an aspect that has a valuable meaning in my life. To pay tribute to our meeting I have chosen to use a childhood photo of my girlfriend and her soulmate as the cover of 'Party' volume 1. It is directly connected to my current thinking about the range of experiences throughout my artistic career from in recent years. Without friction no shine. And we will survive, no matter what.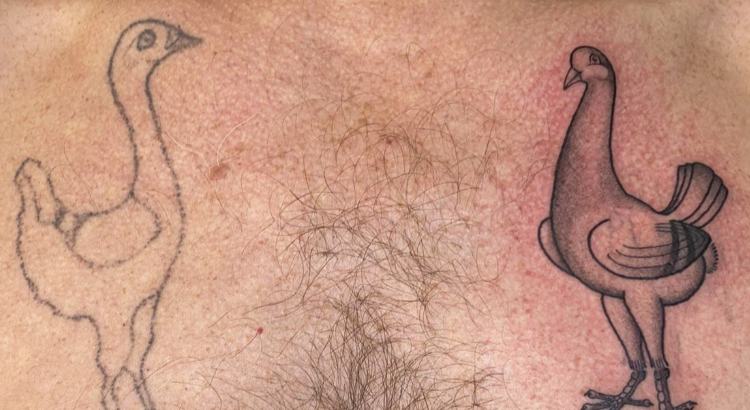 Chicken Pigeon. One fine day, a good acquaintance introduced me to this amusing yet very sad phenomenon. The Chicken Pigeon is an experiment devised by man to win prizes. It is part of breeding fancy pigeons. Pronouncing the word 'chicken pigeon' creates a question mark for many, but when you see it, it will immediately give you an answer. I have been kind enough to have 2 chicken pigeons tattooed on my body and the aim is to lie on my deathbed in my old age with my body completely filled with all types of chicken pigeons that 4. 5. exist. Hopefully still a long way to go.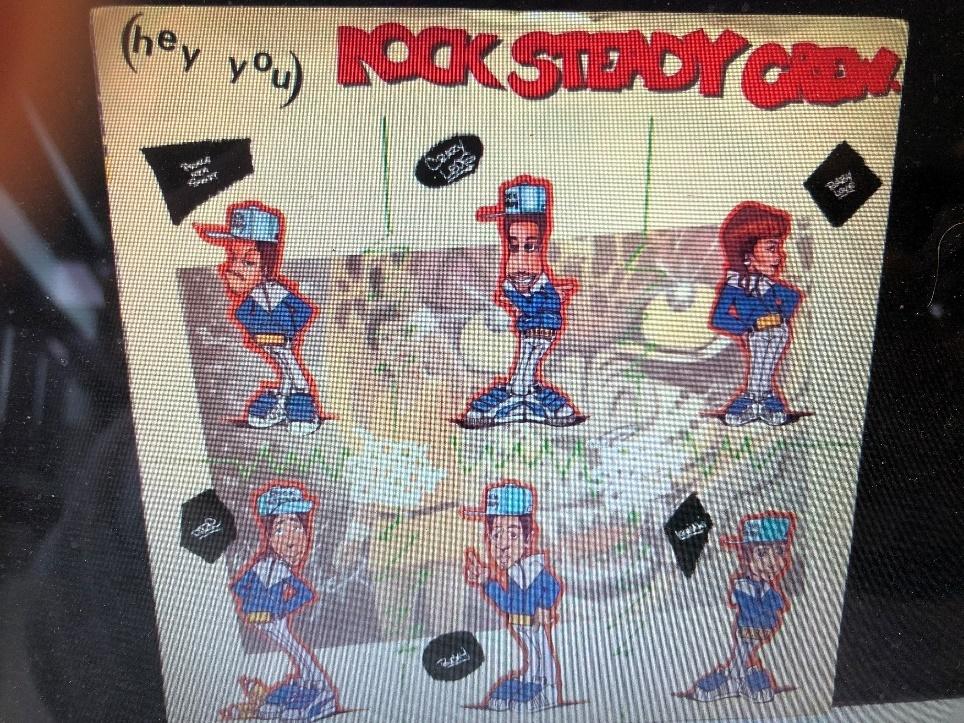 HEY YOU …The Rock Steady Crew. This record made a huge impression on me as a child in many ways. Both in the field of art, music, and dance. Doze Green inspired me to develop myself artistically through graffiti which I then had to convert into more innovative forms of public art in times of need. I then transformed the many dancing in my younger years into the nutrition of dance, namely DJ-ing and producing. Thanks to my uncles who at the time earned their living from spinning and running a drive-in show, I was able to arrange this classic, together with a few other important benchmarks, to the basis of my artistic education.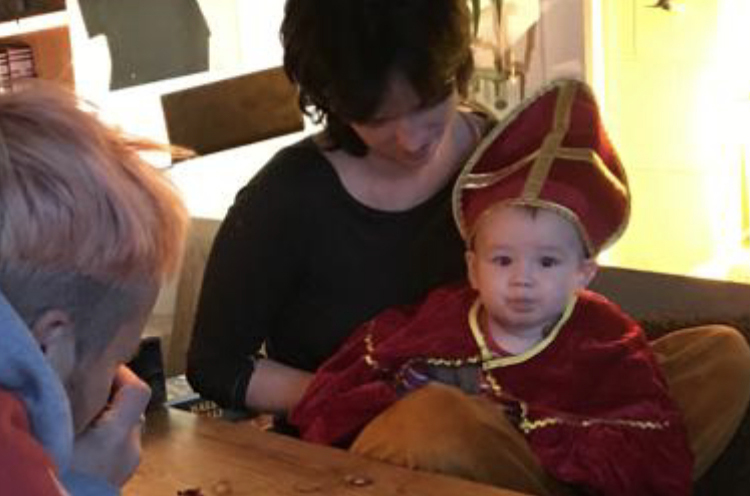 Kids a.k.a children. Very small and immaculate creatures. Not only as a human being but also as an animal. How a baby develops and the physical as well as mental expressions come about fascinates me every day again and again. How we as so-called adults react to that is really hilarious. When people ask me if I have a wish to have children, I usually answer that I absolutely would like to be a child again and thus be freed from the dull headaches that we give ourselves as a gift in this fragile existence. There is certainly a chance that I will become a father one day and especially now that I am blessed with a pearl of a woman by my side who in turn absolutely wants to become a mother and hopefully will keep her word to complete it with me. If not then I won't be bored for a second anyway since there is still a lot of homework waiting for me to cover with chocolate ice cream, whipped cream and pieces of pancake.
Awanto 3 Releases 'Party Volume 1' On Rush Hour Records 17th March.