The following interview was conducted September 16, 2023
The refreshing sound of ASHRR will blow your mind. The LA based trio are now signed to UK cornerstone label 20/20 Vision and their 20/20 journey begins with the breakout single from their spring '24 album. Born in 2018 amidst the colourful musical landscape of Los Angeles, ASHRR make post punk electronica and space disco with touches heartfelt soul. Think Roxy Music jamming with ESG on a sunny Sunday in Central Park, and you've got the vibe. Here we speak to them about the moment they all met, their love of the 80s, and how they got dub legend Scientist on board their new release.
It's great to meet you. Thanks for taking the time. Where are you at this moment and how are you spending the day?
Currently we're in the studio working on our Soundsystem material and doing some radio mixes for the upcoming EP.
What can you see from your window out of interest?
Six huge palm trees, a statue bust of Lenin and the Griffith Observatory

What has been the highlight of the summer season for ASHRR?
Getting the new album finished and signing with Ralph at 2020 Vision for sure!
Who was the founder of the ASHRR?
Together, all of us founded ASHRR at the same time. Steven and I go way back working together on other kinds of music but when we met Ethan, it was just a given that we were going to end up making music together. It was an instant bond.
Who are the members of ASHRR today and what parts do you play in the band?
Ethan and I write and produce and play all the instruments and programming. Steven sings lead vocals and we do backgrounds. Ethan mixes all our music as well. We also have worked with Brian MacCleod on live drums for the album tracks. We all write the lyrics together.
I'd love to know what you were all doing musically before ASHRR?
That's a long answer ha … Steven has done everything from headlining huge rooms singing big band standards as well as writing for film and tv. I got my start as a jazz pianist and became known for New Orleans style music having been mentored by the late Dr. John. I also have worked in pop, rock, and country music for years as a songwriter. Ethan is a Grammy nominated engineer who worked at Kingsway in New Orleans under Daniel Lanois for years before going off on his own and joining Gram Rabbit along with producing and mixing everyone from Ben Harper, Black Rebel Motorcycle Club, Mavis Staples, and more…
When and where did you all meet?
I met Steven in Nashville back in 2015 and we moved to LA the following year where a friend of mine introduced us to Ethan.
Can you remember the moment when you decided - we're gonna to form a band? How did that play out…
We went over to Ethan's studio to record vocals for a song we had just written and we instantly connected over our love of New Orleans, post-punk and an approach to music that was based on the -art for art's sake" adage.
Ethan and I started experimenting in the studio and I've never had better chemistry with anyone as far as writing music and collaboration and we didn't know what kind of music we would end up making other than we had this idea to write around Steven's unique voice which had Bowie, Roxy Music overtones.
We love new wave music and psychedelic, electronic music, and the songs that we ended up writing made up our first album Oscillator.
Do you all come from LA originally?
Ethan has been based here for a long time, but I moved here from NYC where I stayed for about 20 years. After that, I moved to Nashville for a few years and then made my way out to Los Angeles. Steven joined shortly afterwards. Both of us lived in NYC for a long time but our paths had never crossed. Ethan came from West Texas and lived in New Orleans before moving out to Los Angeles in the early 2000's.
Are you all based in LA these days?
Steven lives in Palm Springs and Ethan, and I live in LA. Both of us have places out in Joshua Tree as well.
How is the health of LA's nightlife and music scene in your opinion?
It is vast and dimensional. It seems to have bounced back pretty well post-COVID. There are always great shows to see every night in town.
What are the most important live venues for you in LA?
Zebulon, Teragram, The Lodge Room, and The Echo to name a few.
Where was the first gig ASHRR played?
Moroccan Lounge and it was filmed and released (you can see clips on Youtube). It went amazingly well for a first show of any kind that I've ever played live.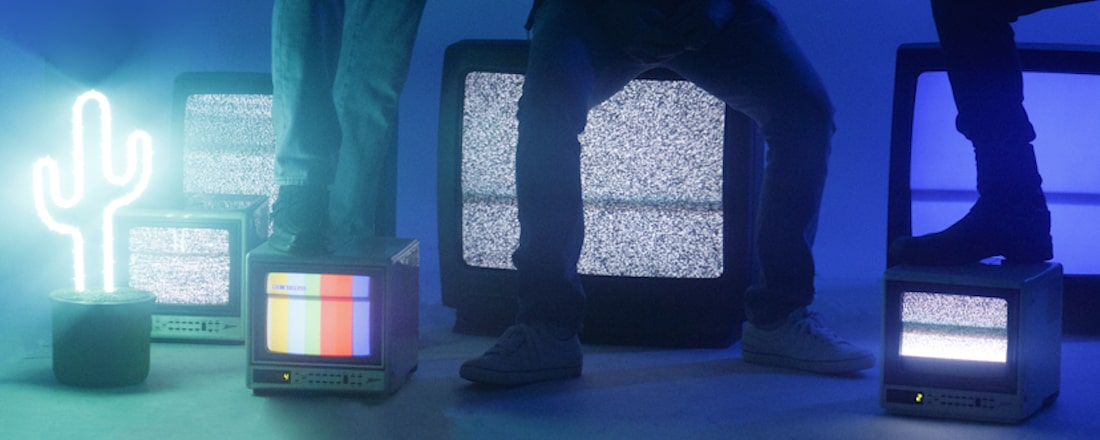 What kind of vibe did ASHRR kick off with in your early days?
The band we put together was really exceptional and we played steadily around town up until the pandemic. We were really starting to get on a roll and our last show was at Bar Sinister March 2019 before everything shut down.
Does the vibe and sound remain the same in 2023?
Our sound has changed quite a bit from our first album through the early part of the pandemic and then as we began to emerge from the darkness, we felt like making music that made people dance while exploring more of our roots in soul, funk, jazz, and love of hip-hop, electronic, and experimental music. There is a unique sound to ASHRR that can't really be replicated because of the way our voices blend and the diverse backgrounds that we cultivate in our music.
Who are the artists and bands that have inspired the music that ASHRR is making today?
That's a tough one as there's so much music out there but definitely, we'd have to add SAULT and Khruangbin to the list of bands that really inspired us while making our new album.
If you had to pick a decade for music, would it be 70s, 80s or 90s?
For me, it's the 80s. But all of them really. Impossible to choose.
What do you love about that decade?
The artistry and experimental nature of music and culture was so unique and special. Songs could be super minimal with a drum machine, synth and a vocal up to the large, gated reverb, huge layered production of the pop music at that time. It centred around well- written songs, rhythmic angular lines, and melody. Also, the 80's embraced individuality and creativity, a time when you made your name by being unique, instead of emulating other artists. The music that we love came out of the early 80's UK scene in particular.
Who are some of the artists of that time that do it for you?
U2, The Police, Bauhaus, New Order, Depeche Mode, Peter Gabriel, Roxy Music, the list goes on and on.
Where has ASHRR been playing this summer?
We played a few showcases and most recently did a show downtown at Resident.
When did you all first step into a studio as ASHRR?
It was early 2018 when we met up at Ethan's spot in Silverlake.
What was the first record you released?
The first song we put out was Sometimes and it's still one we love playing live and it's still in our live show.
What are some of the challenges you have faced in putting out music?
There's such a crowded landscape to releasing music and finding your audience. Distribution to the DSP's is pretty easy but getting the attention from the playlists etc is more than a challenge. We come from the belief that if you keep making great music and releasing it, you will find your place. We have a big advantage now being on the label for sure.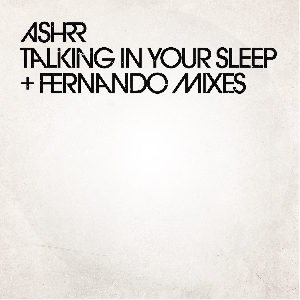 You recently covered Talking in Your Sleep. How long have you been loving the original, and what compelled you to cover it?
When we were kids, MTV came on the air. They played that song all the time. Ethan covered the song in his high school band, and I've always loved this song. It's got an incredible melody and rhythmic groove. It was dark and moody, and sexy while being sinister.
You are working now with Ralph Lawson's 20/20 Vision. How did you guys hook up with the label?
I met Annie who manages Felix and had managed Khruangbin for years. She asked to hear our music and we sent her our unfinished album. She said you need a good label and introduced us to Ralph Lawson at 2020 Vision.
Does 20/20 have a big profile in LA?
I think those in the know are familiar with 20/20 but it definitely is known heavily in the UK where we are signed.
Do you plan to visit the UK and in particular Leeds as the home of 20/20?
100% We can't wait to get over there and start playing shows!
What do you know about Leeds dance / club history, Ralph is a bit of a legend there right?
But honestly, nothing! We do know that Ralph is a legend and he's certainly a legend to us. He's been incredibly supportive, inventive, and collaborative with us as we begin to release our music to the world and to a completely new audience.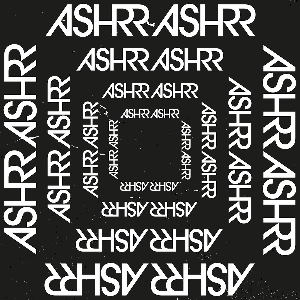 Your new release features a collaboration with Scientist. Whose idea was that and how on earth did you make that happen?
We love dub music so much! Scientist is one of our favorites and we just decided to reach out to him. He asked for us to send us the track and we sent him Fizzy. He loved the music, lyrics and asked for stems. Soon after, we went to the studio and sat with him as he lit up the board and did his dub magic. It was truly epic!
Felix Dickinson is also featured on Fizzy. How did Felix come into your sightline? What do you feel has done to the track?
We loved his remix of Time on Khruangbin's Mordechai Remixes album. I reached out to him directly on IG and sent him Fizzy. He loved it and sent it to his manager who was the reason we ended up with Crazy P and eventually signed to 20/20 Vision. He took our song and really stretched out the middle section and added his own special touches and vibe. It's awesome!
I often think he looks like Harvey. What do you think?
Haha, yeah!! Haven't met Felix in person yet but from pictures we can see it!
The ASHRR SS mix on the EP is a clear fave for me. Tell us a little about the ASHRR Soundsystem/ DJ act?
Thanks so much! We're first and foremost a band who play instruments and have only ever performed as a 5 piece live. We wanted to expand our opportunities and Ralph said to go into the studio and re-imagine your tracks for the dance floor. Ethan and I went into the studio, deconstructed, and basically reworked every song from the ground up with the intention of being able to make dance versions. It was really experimental and a huge amount of fun. It also revealed a new side to ASHRR which we dubbed ASHRRR SOUNDSYTEM which allows us to perform DJ sets and any kind of hybrid setup and even a full band. We're really excited about the Soundsystem versions and can't wait for them to come out! We've brushed up on our DJ skills but we're adding live instrumentation to the DJ sets as well which is very exciting.
Fizzy is from your forthcoming album. What can you tell us about the LP or is it a secret?
The album is called Sunshine Low and it's two years of intense creation that we're so proud of to finally see it come to fruition. There are a bunch of singles and remixes that are forthcoming and Fizzy is the first song that will be from the album. That song was one of the signature tracks that defines the sound of the album. It's groovy, melodic, with a post-punk edge as well as a cosmic disco vibe.
What else are you guys working on that you can share?
We're working on more ASHRR SOUNDSYSTEM versions that we plan on playing live as well as releasing next summer after our album comes out. We're also working on our plan to perform as a hybrid band too.
Tell us something we would never know about ASHRR?
ASHRR is Steven's real last name.
Thank you for your valuable time.
Thanks for chatting with us!