Al Zanders
By: Dream Chimney
The following interview was conducted in June 17, 2023
You just gotta love Al Zanders. A Londoner by birth, token citizen of Sheffield by circumstance, this hugely talented, real and humble, DJ and producer of some of the wonkiest sounds around, takes a minute to talk to us about frozen pea ice cream, Walkers cheese & onion crisps and Lidl's beer. And his new EP 'Do You Remember' of course.
Thanks for talking to us at Dream Chimney. Where are you today and how are you spending it?
I went to a strange ice cream shop with a friend, there were lots of flavours like soy sauce and frozen peas but we ended up going with crumpet flavour. Otherwise working on various bits and pieces, music and otherwise.
So London is your home town. What do you love about the buzzing Metropolis?
The food, the open-mindedness, Peckhamplex, but most of all it just feels like home.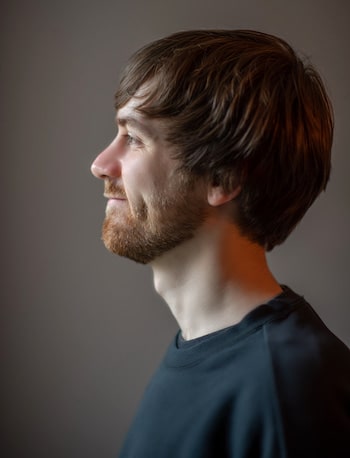 Are you out a lot in London's rich nightlife? Where have you been most recently and who was playing?
I enjoy a clubnight every month or so. Most recently I saw Jenifa Mayanja play at the Waiting Room. My friend JVXTA played my new track 'Spring Boo' during his opening set and it was the only track Jenifa ID'd him for!
You spent time living in Sheffield. What took you there?
Uni. I studied Philosophy.
What did you love about the city of Sheffield?
The music scene was unbelievably good, but also the people there are generally warm, funny and proud to be from the city.
So many great musicians and artists out of Sheffield like Pulp, Human League, Moloko. What do you think is in the water ?
Someone from there would tell you better than me, but I think being cut off by hills & not being as hyped as Manchester, Leeds, Bristol etc. means the scene is more insular, experiments are more likely to happen.
You have mentioned that you learnt a lot about Djing in that time. How so?
I just DJ'd a lot - places like the Harley and the Night Kitchen were crucial in giving me enough gigs to really get good and take risks. I learnt a lot through doing b2b's with friends, looking over their shoulders 'oh so that's how they twiddle that eq...'.
When we think of Al Zanders, we think of other stand out producers like Crooked Man. He's in Sheffield isn't he?
I've never met Crooked Man, but for me he encapsulates that Sheffield sound well. Nasty bass and groove that isn't afraid to be soulful or playful either.
What do you think of him as a producer?
Legend.
You've been known in past as Lodger, and now releasing under your own name. Is there some variance in your output under these monikers?
The Lodger edits were early on, my initial experiments with making dance music. I don't feel the need to add to the three 12"s as they feel like a nice collection.
We know you for being a don with an edit! What is it you love about reworks and tweaks?
Thank you. It's a bit like praising someone for grinding pepper on a lasagne someone else has made, but I'll take what compliments I can get! I love edits because they're fun, easy, quick to make and functional. It's a good reminder of what all good dance music should be - immediate and not too fluffed up or overthought.
Do you find yourself constantly hearing new tracks and thinking "how can I redo this"?.
All the time. I get a gut feeling if I hear something and know it could make a good edit. Excited to share lots of new ones this year and next.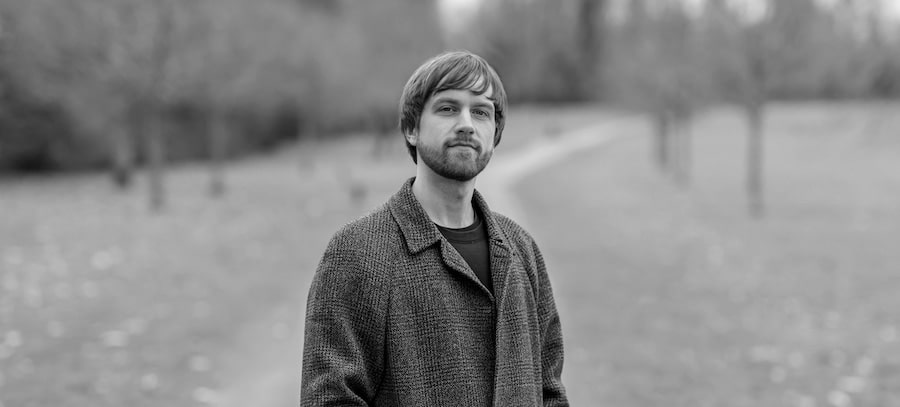 A-Z Records started in 2016 and your first release was a hot and heavy rework of Hot Diamond Aces. How did this track come to your attention initially and what made you select it to work on?
I was DJing at Shambala festival, they were playing before and did an incredible set, so I approached them with the idea. DSOMC 'Don't Shit on My Car' stood out and it all came together very naturally. For anyone curious to listen it's now available on Spotify and other DSP's for the first time.
The recent Sangre Voss - Mendl 15 – was pretty impressive. How did you find this artist and what can you tell us about him?
I met Jim through my mutual friend Tsuniman, we just clicked and I absolutely love his music. Wildly idiosyncratic and draws from such an interesting range of influences. Check his new song 'Lluvia'!
Is there a release on A-Z that slipped under the radar that we really should check?
My favourite release was Dexter's Morning. I got to meet SoundStream a couple of times recently which was a nice memory jogger for the track, as he was the main influence behind it. Again, it's that functionality and immediacy which is so hard to get right but works the best on a dancefloor.
As a Dj you LOVE to mix up the vibe. I am keen to know who YOUR DJ idols are past or present?
I don't know if I'm really mixing it up that much... If I played DJ Khalid mixed into Philip Glass that would be really something. That being said, of course it's important to play a variety. You can't eat pizza every meal. Nothing sends me to the smoking area quicker than DJ's trying to be 'minimal' or subscribing to one genre and being it's brand ambassador.
My biggest idol would be Maurice Fulton, there's a reason everyone has a story about him. Mark Seven and Young Marco I'm also inspired by; anyone who plays fearlessly.
If you had to choose three producers from today to put on a pedestal,who would they be?
Telephones, Lea Lisa, Omar S are my latest Spotify likes who have made music recently.
What is the most recent record you bought?
JVXTA - Euston Blues. The fantastic debut album from my good friend.
Who else do you think is making great music right now that we should watch?
I have to be honest, I mainly listen to older music. Somewhere along the line, between the 'DJ Frasier Crane' craze and this new prog house movement which sounds like you walked into a nightclub scene from a 90s vampire movie, I lost a bit of interest. I do hear new bits from very talented new music makers though, perhaps I should make more of an effort.
Your new release is quite simply - very happy music! Are you in a happy place right now and has this filtered down into the beats?
Thank you, it was made after a very difficult period in my life. Without giving details, once I left that situation I felt this surge of happiness. Do You Remember is really inspired by the joy of reconnecting with friends you thought you might have lost, making new connections, and finding your best self once again.
So many great moments in 'Do You Remember'. Some goose bump key changes, a bit of Bruise & Amp, UR too. Is that you whispering on the track I can hear?
Glad you're enjoying! Feedback so far has been great, to hear it's one of Glenn Underground's favourite releases of the year is amazing. It is me on there whispering...
The artwork is channelling some serious Francis Inferno vibes.
So... the art was inspired by 'The Worst Italo Disco Record Sleeves of All Time' - a tweet by Paul from Test Pressing. I saw the pictures and laughed so much I felt I had to do recreate this somehow.
Check out Secchi - Do You Think I'm Secchi? With a cover like that, I'd say he undeniably must be...
Do you spend much time up in the clouds?
In a literal sense I do fly so spend some time in the clouds, but I'm also an appalling daydreamer.
Making music and putting out records is not always easy. What keeps you motivated to keep on trucking?
It feels habitual, not making music & releasing it feels strange at this point.
What else are you working on at the moment?
Two new singles and a bunch of edits for this year, then a very exciting new collaboration with two legendary house producers. It's going to be an exciting 12 months!
Do you have a masterplan and what is it?
World domination...? Then I can finally switch Walker's cheese and onion/ salt & vinegar back to the correct colours (green and blue respectively).
When you're not in the studio making and tweaking, what do you like to do to kick back?
Couple of Lidl beers and some Sopranos recently.
Nice choice.