The following interview was conducted in May 2023
Razor-N-Tape welcome the Brooklyn-based band 79.5 to the family. Named after an imaginary radio station, 79.5' are about to drop their second full length album that truly represents the sound of New York City. Soulful and psychedelic, their melodies may be hard to categorize, from 70's underground disco to acid jazz to sugary sweet pop. We have a chat with original band member Kate Mattison on the week of the release.
Where are you this moment how are you spending your day?
I am so busy getting ready for tour! Enjoying that and all that entails.
When did 79.5 first form and who were the founding members?
Around 2011/12 I changed the band from my last name, Mattison, to 79.5. It's been some rotating members, but myself and Izaak Mills have been playing the longest, the current lineup got together around 2020 and hasn't changed since.
What's the full line up of the band and what parts do you all play?
Kate Mattison, keys/vocals
Lola Adanna, vocals/ percussion
Izaak Mills, Sax/flute/guitar/percussion
Andrew Raposo, Bass
Caito Sanchez, Drums
Some people are saying your sound is the heart of New York City. If you had to put your vibe into a nutshell, how would you best describe it?
I would say it has the funk and crunk of New York City for sure. Lately anyone who's heard us live they've said it sounds like ESG meets Sade meets Digable Planets. I think we are just 79.5.
Your harmonies make me think of the Jones Girls. Has that been said?
It has been said! That and Evelyn "Champagne" King and Donna Summer - from The New Yorker.
79.5 is hard to put into a box. Who are the artists that have inspired the music you make?
So many: Todd Rundgren, Janet Jackson, Prince, 80's era Smokey Robinson, Alice Coltrane, Debussy, electro synth from the midwest, punk music always, Love, lately I've been into some weepy country music too. Honestly, seeing the musicians/DJs on the Razor-N-Tape roster perform has become an inspiration too.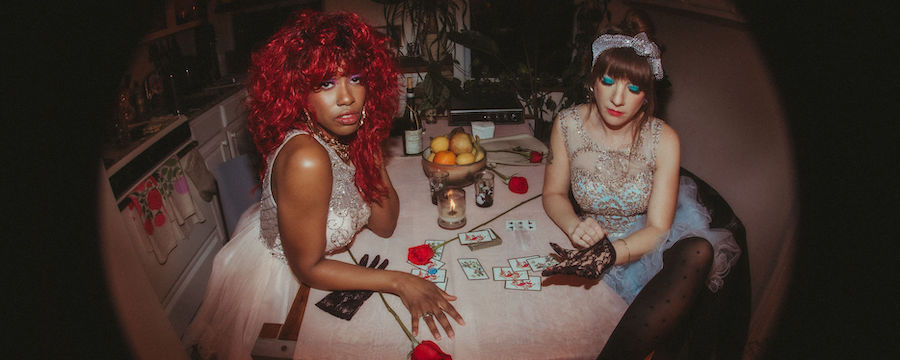 79.5. FM or AM? How did this brilliant idea come to light?
Well, I'd say both. Originally the name came because we have this AM gold kinda vibe, but I'm a huge radio fan up and down the dial. It's cool because our new record really hits all the types of music that are all over the airwaves.
Are you all New Yorkers born and bred?
I (Kate) have been in NYC since 2005, I grew up in Ohio.
Izaak is from Washington state, been in New York over a decade.
Caito is from Panama, also been in NYC a long time.
Andrew and Lola are both from New York City. Lola was born and raised in Brooklyn.
Did you start out as a live act first?
Yes!
Can you recall your first gig, where was it, how was it?
First New York gig was at Sunny's Bar, and they always asked us back. I still work for them to this day and consider them family.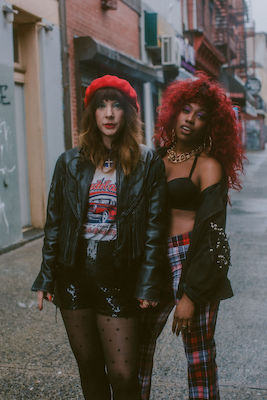 When was the last time you played live?
Right at the end of 2022, so we are VERY excited to play live again.
So you DJ too. What vibe might we hear in a 79.5 DJ set?
Myself, Andrew and Caito do. I think you would hear everything!
What was the first record released?
I self-released (under the moniker Mattison) an EP titled Mary in 2010.
Tell us about your first album 'Predictions' a little.
That was a culmination of songs that I had written between 2010-2015, and I love the songs on that record. It's a little lo-fi, which I love, and the title track is about a psychedelic dream I had. Still stands. I feel like that set the tone for the record.
Just looked up your 2012 'Boogie' on Jennkytime Records. LOVE THAT! Was that your own label? How did the record do for you guys back then?
Yes! I made that label to release early Mattison/79.5 music. I think it did well pretty in terms of putting 79.5 on the map, it got a write up in the New Yorker.
There were 4 years until your next release. What was happening with you all during that time?
The life of a New Yorker. I probably got married a couple times or something :)
Would you say that 'Terrorise My Heart' was your most notable release?
I would. It got the attention of Questlove and Gilles Peterson, which was really cool!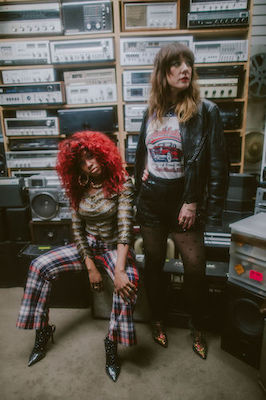 What are the challenges you have faced in putting out records over the years?
I honestly would say that if I went super deep into that, I would be opening up a lot of wounds. I have really struggled in the past when it came to creating music and having it released. The music industry hasn't changed much in terms of sexism, misogyny and allowing women or non-gender conforming artists to be heard.
We still have to create our own paths, often with no or little money, and the gatekeeping that goes on is rampant. I will say, I am in a good place now and I really feel much better in working with who I'm working with now, including my current label.
You remind me of Panna Cotta. Do you know them?
Cool! I don't but I'll look them up.
Your new self-titled full length is about to hit the shops. The cover art is stunning. What other album covers inspired this aesthetic?
Ohio Players and Tina Turner - they have some nice covers.
Your image is strong Do you spend a lot of time on the aesthetic and do you enjoy that part of the process?
Thank you! I think we spend the appropriate amount of time on it, I never used to enjoy the process, but when Lola and I started working together, she taught me many makeup tricks, showed me how to enjoy that part of the performance again. Now I love it.
Love and heartache are themes. Is this a love album in a sense?
Yes. To ourselves.
What other projects are you working on that you can share?
Lola, Izaak and Caito all have solo projects. Andrew plays in a few other known bands. Soon, I will begin to work on a solo record! I'm super proud of everyone in the band.
Is there anything else you'd like to tell us about you?
I'd say that the highlight of my week is always band practice, I think that's a great sign that we're on a healthy path.